TMX POV - Four Common Pitfalls that Can Ruin Your IPO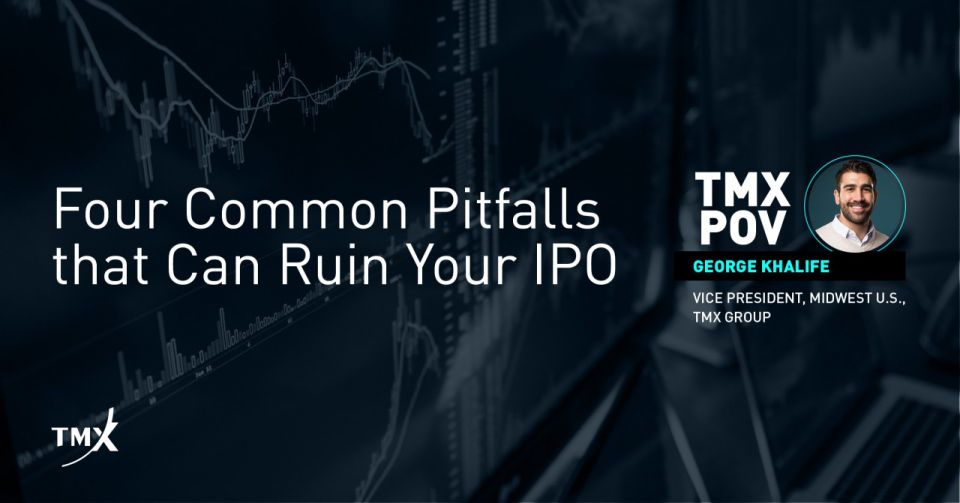 Going public is no easy feat. Just like with any capital raising event, it brings pressures, challenges, and issues - except nuances specific to going public may be more unfamiliar to founders who have never gone through the process before (unlike raising private capital for instance).
I would like to talk about four common pitfalls we've seen companies experience which may offer better guidance on things to consider (and avoid) if you are thinking about or planning for an initial public offering (IPO).
1. LACK OF PREPARATION
Regardless of whether you're raising public or private capital, it's safe to say you should be allocating at least six months to open and close a round. Of course, timing can change based on a number of different variables - like if the founder has raised capital in the past and has successfully exited, which may speed up the process.
The time it takes to go public depends on i) the complexity of the company, ii) quality of documentation provided, and iii) whether there are outstanding issues. But, on average, the process takes three to six months to complete. The TSX Technical Guide to Listing includes an example timeline.
Consider reviewing listing requirements or connecting with a designated individual from the Exchange well in advance to make note of things you may need to start thinking about or planning leading up to launching your going public process.
2. WRONG TEAM OF ADVISORS
A successful public process will require the support of a professional team. This dream-team includes:
| External | Purpose |
| --- | --- |
| Financial Advisor and/or Underwriter | Helps position the company's IPO/listing to appeal to a broad investor base, set a realistic timeline and valuation, as well as raise the capital |
| External Auditor | Performs financial audits on your statements as well as attestation engagements on the financial disclosure in the listing documents (as required by securities legislation). *Important to make sure the participant you choose is registered with the Board pertaining to the country and Exchange you choose to list with |
| Securities Lawyer | Ensures listing documents are accurate and meets all regulatory requirements as well as strategizing and structuring the deal in a way that most benefits the company |
| Investor Relations | Increases public awareness of the company through communication activities directed at existing and prospective shareholders |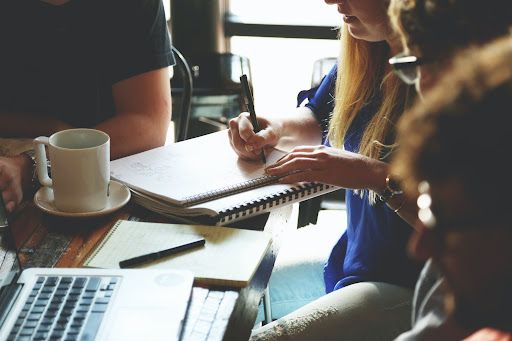 For all advisors, it's important to select a firm that has i) familiarity with the industry and sector your company operates in, ii) recent relevant deals they have worked on, and iii) experience with a company of your size and dynamic. For more detailed questions to ask that can help in selecting professional advisors, refer to the TSX Technical Guide to Listing here.
Consider finding complementary pieces that make up your professional advisory team, especially if you have been working with advisors that have helped you get to the pre-IPO stage but don't necessarily have the right experience to move you forward. It's better to have the right quality of experience helping you through the process from the start and will, in the long run, be less costly.
3. HARD-TO-UNDERSTAND BUSINESS
Helping potential investors and underwriters i.e. investment banks, understand the full business model is critical in determining whether your company will have the financial support necessary to complete a successful go-public process. Here are some things that can reduce banker confidence/interest in the company;
Complex story; as Ben Horowitz, Co-founder of Andreesen-Horowitz and author of The Hard Thing About Hard Things says "the company story is the company strategy" (via Forbes). Being able to clearly articulate what your company does and what the growth path looks like moving forward is critical in gaining investor confidence. A very complicated business model that leaves investors confused is certainly not going to be favoured.
Going public for the wrong reasons; investors typically don't like to see a company that was unsuccessful in raising capital resort to the capital markets as a desperate option, nor do they want to see a company motivated to go public solely for liquidity reasons. Instead, focusing on the right reasons to go public (like raising less-dilutive capital, shares for M&A, profile/exposure, etc.) is what builds interest in the company and its story.
Unpreparedness; when a company is gearing up for its IPO, investors will be (as they should) extra diligent on getting a full understanding of the growth prospects as well as comfort around the risks pertaining to the company. Basically, investors and the public will look for assurance that the company and its management team are in a position to execute. If the management team doesn't have thoughtful answers to anticipated questions around things like the amount of capital to be raised, valuation, use of proceeds, motivations, etc. confidence will dwindle.
Consider watching some of our C-Suite videos which highlight stories and perspectives of companies listed on Toronto Stock Exchange and TSX Venture Exchange.
4. SETTING FALSE EXPECTATIONS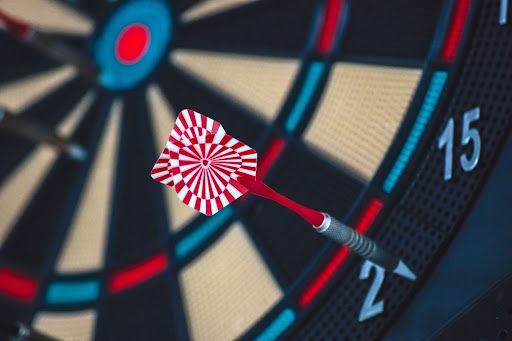 Setting false expectations before, during, or after a go-public event can really hurt the company's reputation as well as credibility with shareholders. False expectations aren't always intentional - sometimes this can happen from being overconfident or in response to pressure.
It's equally important to achieve forecasted numbers as the company goes through the public process as it is when they are publicly-listed to not miss their targets. The key is to provide stakeholders with as best of an accurate picture as possible as it relates to the company's performance. Things to be weary of;
Aggressive growth targets; if the company comes out of the gate with aggressive numbers it plans to hit and misses on targets early on, trust and credibility will likely falter
Big swings & misses: the first couple of quarters are a good tone setter as to management's ability to execute the plan, and companies who have shaky starts without engaging press releases will face more challenges
Financing is challenging: the company gets their financing just over the line without exceeding interest from capital providers
CONCLUSION
An IPO or any go-public process/event can be complex, long, and cumbersome. It can also be made less challenging by being aware of the common pitfalls as well as being as proactive as possible. Most of the major issues and redflags can, to some degree, be prevented or avoided by getting ahead of things early on in the process.
---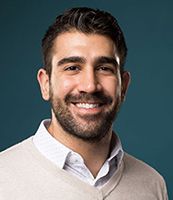 ---
*All data is sourced from TMX Analytics unless otherwise stated or something along those lines.
Copyright © 2021 TSX Inc. All rights reserved. Do not copy, distribute, sell or modify this article without TSX Inc.'s prior written consent. This information is provided for information purposes only. Neither TMX Group Limited nor any of its affiliated companies guarantees the completeness of the information contained in this article, and we are not responsible for any errors or omissions in or your use of, or reliance on, the information. This publication is not intended to provide legal, accounting, tax, investment, financial or other advice and should not be relied upon for such advice. The information provided is not an invitation to purchase securities listed on Toronto Stock Exchange and/or TSX Venture Exchange. TMX Group and its affiliated companies do not endorse or recommend any securities referenced in this publication. TMX, the TMX design, Toronto Stock Exchange, TSX, TSX Venture Exchange, TSXV, The Future is Yours to See. and Voir le futur. Réaliser l'avenir. are the trademarks of TSX Inc.