TMX Capital Markets Learning Centre is an exciting new information resource to help Canadians build a better understanding of our capital markets.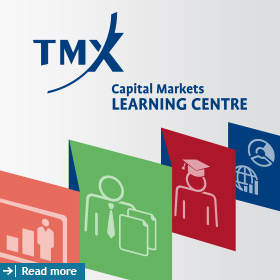 TMX Group Limited will announce its financial results for the fourth quarter and year ended December 31, 2014 in the evening of Tuesday, February 3, 2015.

TMX Group today announced its financing activity on Toronto Stock Exchange and TSX Venture Exchange for November 2014.

Please find below the Top 20 Largest Consolidated Short Position Report Highlights.