TMX Capital Markets Learning Centre is an exciting new information resource to help Canadians build a better understanding of our capital markets.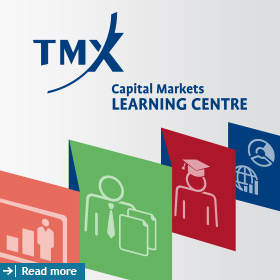 Shorcan Brokers Limited (Shorcan), TMX Group's fixed income interdealer brokerage, today announced the results of its 17th Annual Charity Day on January 22, 2015.

Toronto Stock Exchange, TSX Venture Exchange

CNW and Toronto Stock Exchange (TSX) announced today that TSX will continue its endorsement of CNW for its newswire and financial results webcasting services.