TMX POV - Consolidation in the gold sector: Insights from Toronto Stock Exchange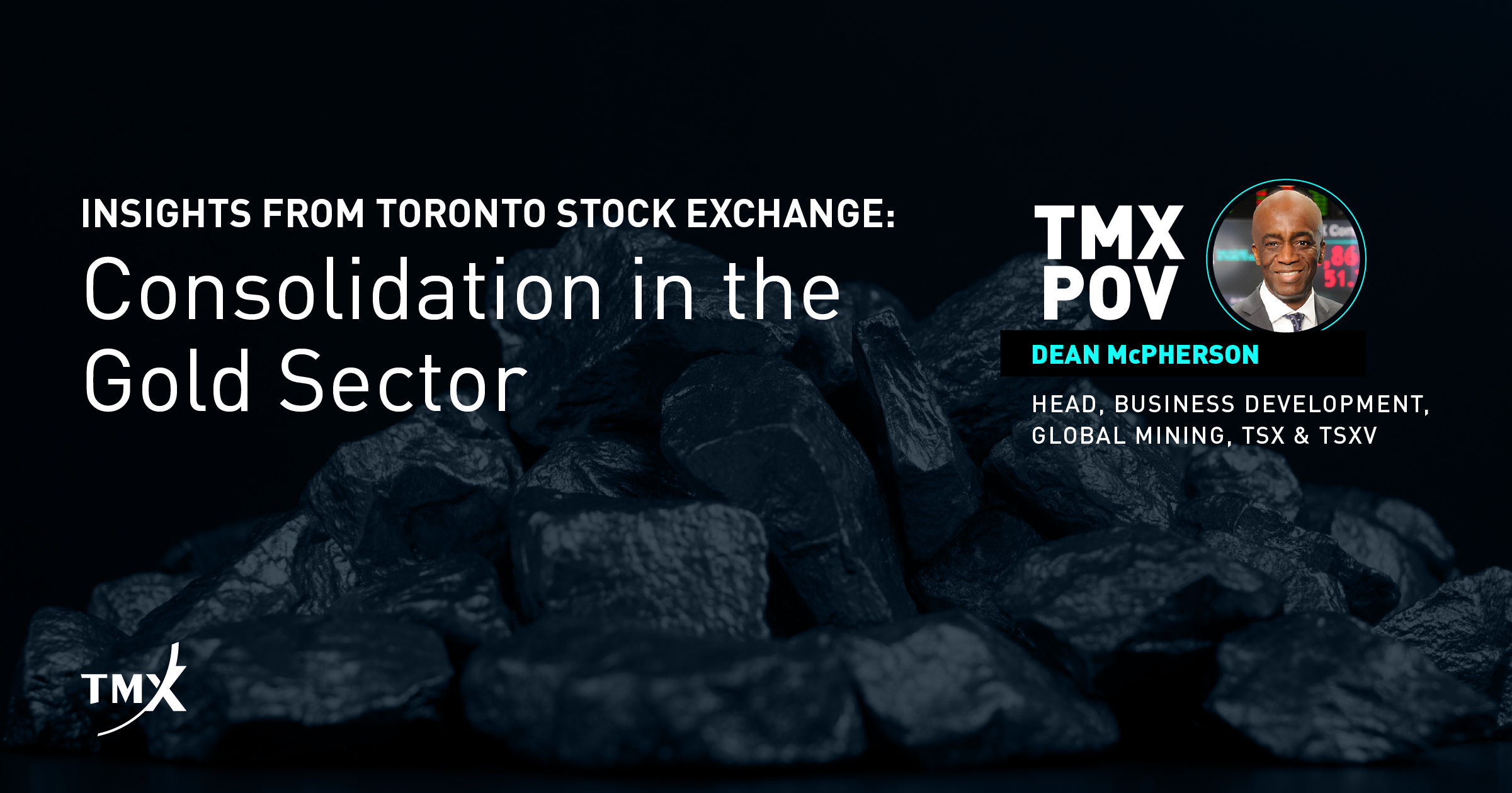 In November 2021, Newcrest Mining, Australia's largest gold miner, announced the acquisition of Pretium Resources, a Canadian gold miner and owner of the Brucejack operation in the highly prospective Golden Triangle region of British Columbia. The $2.8bn deal followed the "merger of equals" announced in September between two other Canadian gold miners, Kirkland Lake Gold and Agnico Eagle Mines, in a $13.4bn deal that will create the third-largest gold producer globally. These are but two transactions in a wave of consolidation that has reshaped the gold sector in recent years in a trend that is widely expected to continue.
"There's a need for all companies to become more relevant, and that's what's driving consolidation in general" said Neal Froneman, CEO of Sibanye Stillwater, earlier this year in a report by S&P Global Market Intelligence. Indeed, it was Sibanye, itself the product of various acquisitions since spinning out of Gold Fields in 2013, that recently floated the idea of a mega-merger with AngloGold and Gold Fields. A three-way merger of the South African miners would create the largest gold company in the world with over 6 million ounces of production based on 2020 production. But aside from 'relevance' or scale if you will, another significant driver behind this idea was a potential reduction in costs by combining effectively contiguous assets. Not too long ago, the gold mining industry was under constant fire from investors for poor management of capital. This combined with higher extraction costs have prompted miners to look for cost efficiencies via M&A.
Another factor driving consolidation was highlighted by Barrick Gold CEO, Mark Bristow who, in late 2020, said that the industry faces a crisis in declining gold reserves and called for further consolidation of the gold industry in Africa. Bristow pointed to the declines seen in average mine life across the gold mining sector from 20 years to around 10 years caused by a lack of exploration giving rise to few new discoveries. From my own observations, this dearth of exploration broadly coincided with the "long tail" of the last sector downturn experienced especially by junior miners, whilst the senior players exercised caution and focussed more on repairing balance sheets in response to the aforementioned investor criticisms of Hubris mismanagement in the 2000s. This is clearly now starting to change. Barrick itself merged with Randgold Resources in 2018, and Bristow's comments coincided with the merger between Northern Star Resources and Saracen Mineral Holdings, two Australian gold miners.
Related: Toronto Stock Exchange and TSX Venture Exchange are home to more Mining companies than any other market in the world. To learn about the benefits of a TSX/TSXV listing, visit mining.tsx.com
But also at play, is a third factor whose influence on driving consolidation may be even greater – climate change. As the focus on the "E" part of ESG becomes ever sharper, the implications for the gold sector could be far reaching. "One of the challenges for the gold industry is the number of gold companies," said Tom Palmer, Chief Executive Officer of Newmont Corporation, to the Financial Times in October. "So I think the industry needs to consolidate and I think the catalyst will be climate change," he said. Newmont's 2019 merger with Goldcorp saw it become the world's largest gold producer by market value, production and reserves and, last year, Newmont committed to reducing its greenhouse gas emissions by 30% by 2030 and to achieve net zero carbon emissions by 2050.
So the coming years look set for continued M&A activity within the gold industry. Much of this will be driven by opportunities to reduce costs and to grow resources. But the ever-intensifying spotlight on sustainability will compel companies to cast an ever-wider net over the gold sector and to pursue M&A strategies that not only improve financial performance, but also help reduce their environmental footprints.
About the author:
Dean McPherson is head of global mining for Toronto Stock Exchange and TSX Venture Exchange. He is responsible for the development and execution of the global strategy for attracting new listings in the mining sector to the Exchanges. Previously, he worked as an investment banker. Before joining the capital markets, he worked as a civil engineer, managing capital projects for Alcoa's bauxite/alumina operations in Jamaica and Fluor in Canada. In addition to an undergraduate honors degree in civil engineering, he earned an MBA from the Schulich School of Business and is a CFA Charterholder.
---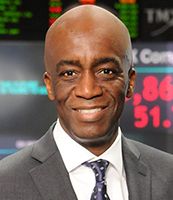 ---
Copyright © 2021 TSX Inc. All rights reserved. Do not copy, distribute, sell or modify this document without TSX Inc.'s prior written consent. This information is provided for information purposes only. Neither TMX Group Limited nor any of its affiliated companies guarantees the completeness of the information contained in this publication, and we are not responsible for any errors or omissions in or your use of, or reliance on, the information. This publication is not intended to provide legal, accounting, tax, investment, financial or other advice and should not be relied upon for such advice. The information provided is not an invitation to purchase securities listed on Toronto Stock Exchange and/or TSX Venture Exchange. TMX Group and its affiliated companies do not endorse or recommend any securities referenced in this publication. TMX, the TMX design, The Future is Yours to See., Toronto Stock Exchange, TSX, TSX Venture Exchange, TSXV and Voir le futur. Réaliser l'avenir. are the trademarks of TSX Inc. All other trademarks used in this document are the property of their respective owners.