TMX POV - Public Venture Capital: An Alternative Financing Option for U.S. Growth Companies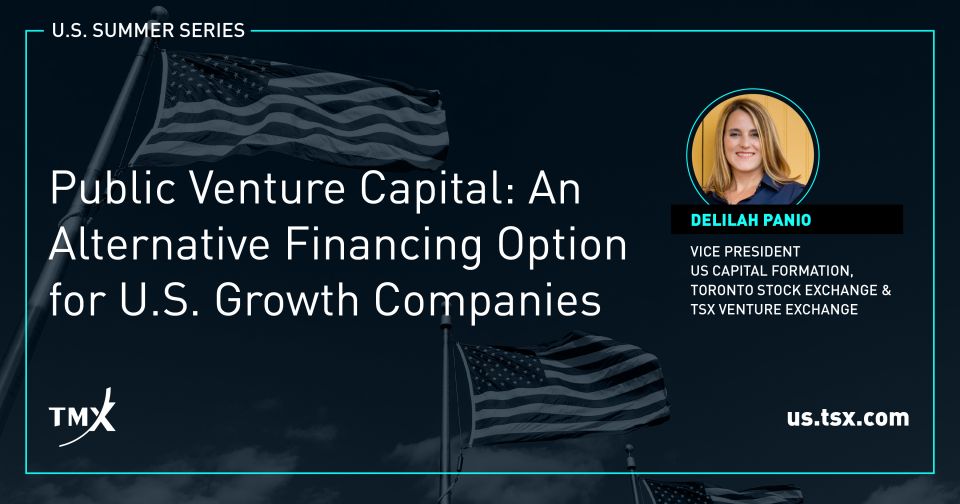 As a U.S. high growth company looking for funding, you are likely considering all capital raising options. While many entrepreneurs tend to only consider the traditional route - from angel investors to venture capitalists to being acquired - there are other options that may be a better fit for your company's long term growth strategy.
With the resurgence of Special Purpose Acquisition Corps (SPACs) and increased amounts allowed under equity crowdfunding rules, there are now more financing options than ever, including the public markets. But with 218 IPOs completed in the U.S. year to date, raising a total of US$80B, the average IPO is US$367M… not exactly early stage growth capital. (Source: Renaissance Capital as of July 13, 2021)
North of the border is a different story. The Canadian capital markets are unique in that TMX Group owns and operates a two-tiered marketplace serving companies from early stage pre-revenue companies on TSX Venture Exchange (TSXV) to multi-billion dollar established businesses on Toronto Stock Exchange (TSX). The idea of going public "early" may not be intuitive to most U.S. companies, but it is an important option worth considering.
TSX is the senior market for larger, more stable companies with a track record. The typical financings on TSX fall in the $50-$150M range and have an average market cap of CDN$4.7B. These companies often benefit from increased analyst coverage and attracting large institutional investors in Canada and the U.S.
For smaller, early stage growth companies, TSXV is a unique platform that is tailored to companies of this size. TSXV provides financings typically in the $5-$25M range and TSXV issuers have an average market cap of CDN$65M.
Breaking Records in the Innovation Sector
2020 was an unexpected and incredible year for financings and listings by innovation companies on TSX and TSXV. And Q1 2021 broke many records including:
Best Q1 for capital raised on TSX and TSXV in the last 15 years
Best Q1 for corporate IPOs on TSX in the last 15 years
All-time best quarter on TSX for the innovation sector IPOs and new listings
Q1 also provided some significant milestones:
Recent U.S. Activity on TSX and TSXV
In the last six months, several U.S. companies have listed and raised growth capital on TSX and TSXV (see chart below) representing diverse sectors. In financings YTD June 30, 2021, the 112 U.S. companies currently listed on TSX (50) and TSXV (62) raised a total of CDN$745M. Notably, Village Farms International Inc. (TSX:VFF) did the largest capital raise of CDN$172M.
Some recent U.S. highlights:
Based in North Carolina, Tantalus System Holdings (TSXV:GRID) provides smart grid solutions. It listed on TSXV in February 2021, raised CDN$10M, and quickly graduated to TSX, the senior market, in May.
The Real Brokerage Inc. (TSXV: REAX) (New York), a technology-powered real estate brokerage operating in 31 states, began trading on NASDAQ in June and is now dual-listed.
Two recent new listings in June connected to the U.S. were: Salona Global Medical Device Corporation (TSXV: SGMD), a San Diego-based acquisition-oriented medical device company; and Kovo Healthtech (TSXV: KOVO), based in Vancouver and Colorado offering revenue cycle management services to digitally track and manage patient care.
NEW U.S. LISTINGS ON TSX AND TSXV
YTD June 2021
| | | | |
| --- | --- | --- | --- |
| TSX | HempFusion Wellness Inc. | CBD | Life Sciences (CBD) |
| TSX | Subversive Acquisition LP | SVX | SPAC (completed Qualifying Acquisition: InterCure Ltd in April 2021) |
| TSX | Tilray Inc. | TLRY | Life Sciences (cannabis) |
| TSX | Vintage Wine Estates, Inc. | VWE | Consumer Products (vineyard) |
| TSX | Tantalus System Holdings | GRID | Technology (smart grids) |
| TSXV | Skylight Health Group Inc. | SHG | Life Sciences (medical care services) |
| TSXV | ProStar Holdings Inc. | MAPS | Technology (mapping software) |
| TSXV | PsyBio Therapeutics Corp. | PSYB | Life Sciences (psychedelics) |
| TSXV | Salona Global Medical Device | SGMC | MedTech (acquisitions) |
Access the list of all U.S. listings on TSX and TSXV here.
For more information on public venture capital and exploring going public in Canada, contact Delilah Panio, VP of US Capital Formation, at delilah.panio@tmx.com or visit us.tsx.com.
---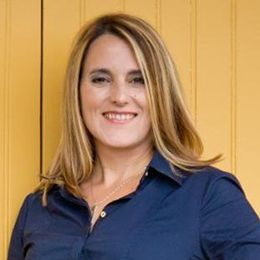 Vice President, U.S. Capital Formation, Toronto Stock Exchange and TSX Venture Exchange
Follow Delilah on
LinkedIn
---
* Unless otherwise noted, all data is sourced from the Market Intelligence Group of TMX Group as of June 30, 2021.
Copyright © 2021 TSX Inc. All rights reserved. Do not copy, distribute, sell or modify this document without TSX Inc.'s prior written consent. This information is provided for information purposes only. Neither TMX Group Limited nor any of its affiliated companies guarantees the completeness of the information contained in this article, and we are not responsible for any errors or omissions in or your use of, or reliance on, the information. This article is not intended to provide legal, accounting, tax, investment, financial or other advice and should not be relied upon for such advice. The information provided is not an invitation to purchase securities listed on Toronto Stock Exchange and/or TSX Venture Exchange. TMX Group and its affiliated companies do not endorse or recommend any securities referenced in this publication. Capital Pool Company, CPC, TMX, the TMX design, TMX Group, Toronto Stock Exchange, TSX, TSX Venture Exchange, TSXV, The Future is Yours to See., and Voir le futur. Réaliser l'avenir. are the trademarks of TSX Inc. All other trademarks used in this article are the property of their respective owners.