TMX POV - How Canada Arrived at The Biggest Technology IPO Window in History (and where we go from here)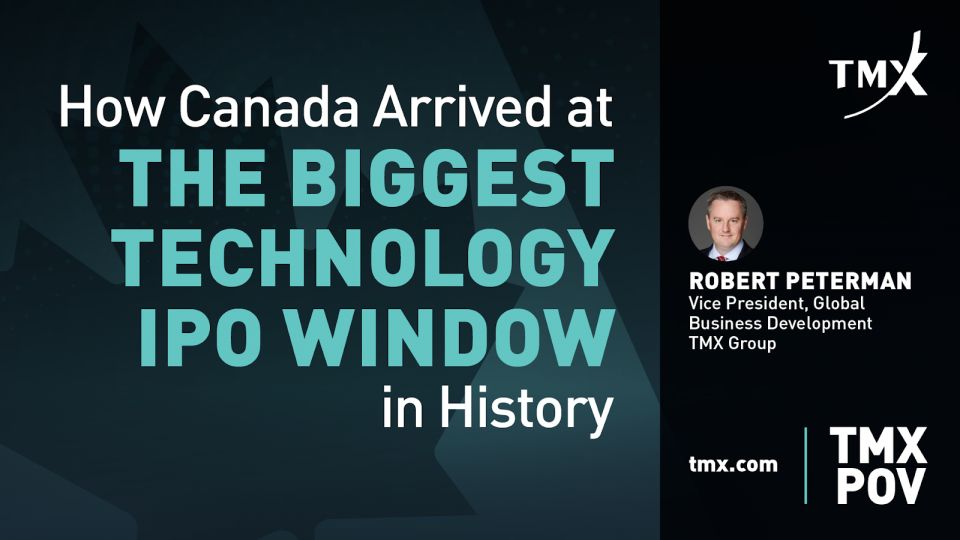 Canadian markets are experiencing the biggest tech IPO window in Canadian history with investor appetite for quality new technology companies on TSX and TSX Venture Exchange at an all-time high. Year to date (as of Oct. 31, 2020), technology companies on our exchanges have raised a record $6.53 billion.
For many Canadians dedicated to the innovation sector, it has been a long journey to get here.
While the Canadian tech industry has benefited from several important building blocks, this IPO window was created by growing investor appetite built on the strong performance of Canadian technology companies over the past five years.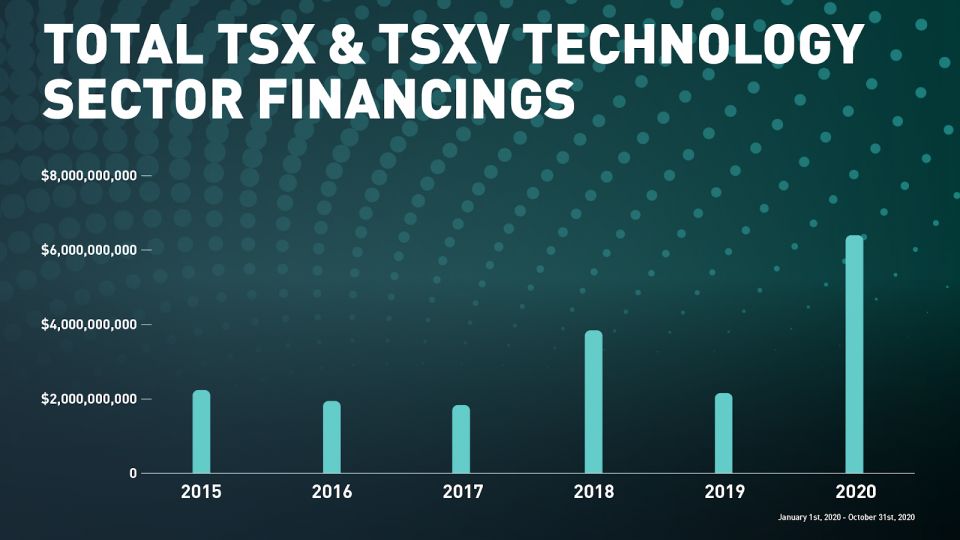 How long will the window stay open? What's next for the sector?
To answer those questions, it's important to reflect on the success that brought us here.
How the tech IPO Window Opened
In 2020, the effects of the COVID-19 pandemic have impacted almost every aspect of our lives: In many sectors, Canadian workers have been forced to work from home while all of us have had to adapt to technological solutions to perform daily tasks. While these factors may have amplified the opportunity and interest in the technology sector, the most important building blocks for this tech IPO window were set in motion years before the pandemic and are important factors for market watchers to consider.
Canadian technology companies have become global leaders - The Canadian technology sector has led all sectors of the economy over the past five years. The S&P/TSX Capped Information Technology Index* has produced five-year returns of 25.83% as of October 30, 2020, making it the best performing capped sector index of the S&P/TSX Composite Index*.

While the performance of Shopify Inc. (TSX:SHOP) is significant and has garnered a lot of public attention, it is important to recognize that the index's above-average performance is also buoyed by the success of several other Canadian companies including Kinaxis Inc. (TSX:KXS), Constellation Software Inc. (TSX:CSU) and Enghouse Systems Limited (TSX:ENGH).


Canadian technology IPOs have delivered for investors. Over the past five years, tech investors have been rewarded with strong returns from high-profile IPOs on our exchanges. In addition to Shopify's journey from IPO to becoming the most valuable Canadian public company by market capitalization, we've seen successful IPOs for companies like Lightspeed POS Inc. (TSX:LSPD), Dye & Durham Limited (TSX:DND), Docebo Inc. (TSX:DCBO) and most recently Montreal-based Nuvei Corporation (TSX:NVEI), which became the largest Canadian technology IPO at the point of the IPO. Nuvei has since been followed by Pivotree Inc. (TSX: PVT) and BBTV Holdings Inc. (TSX: BBTV).

These companies have delivered differentiated investment opportunities to investors and generated the types of returns that create anticipation and excitement for the next companies that come to market.

These recent IPOs have also ushered in a new generation of compelling and inspiring Canadian tech leaders including CEOs like Tobi Lubtke (Shopify), Dax Dasilva (Lightspeed), Phil Fayer (Nuvei) and Sharzad Rafati (BBTV), who recently completed the largest ever Canadian Technology IPO by a female founder. These leaders are also demonstrating a vision for competing in different global technology categories.
Where We Go From Here
What's happened over the past five years has changed Canadian investors' long-held beliefs about the Canadian technology sector. Today we have a vibrant sector that is thriving. And, as we head into 2021 and beyond, we know that a strong innovation sector with companies competing in global technology markets can have important implications for Canada's economy.
The next chapter of Canada's tech story will be written by many of the companies mentioned in this article. We also expect these companies will inspire a new group of companies well-positioned to capitalize on the IPO window - companies that have both that rare type of business that can continue to grow revenues where others might stop and have put in place the governance and financial discipline that are needed to excel in the public markets.
No one can say whether the technology sector will take a step backward before it will take another step forward. Yet we recognize in this moment, the confluence of companies and business leaders that have brought the Canadian innovation sector to this unique moment in history.
---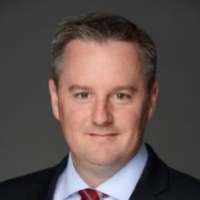 Vice President, Global Business Development
Toronto Stock Exchange & TSX Venture Exchange
Follow Robert on
LinkedIn
---
Copyright © 2020 TSX Inc. All rights reserved. Do not copy, distribute, sell or modify this document without TSX Inc.'s prior written consent. This information is provided for information purposes only. Neither TMX Group Limited nor any of its affiliated companies guarantees the completeness of the information contained in this publication, and we are not responsible for any errors or omissions in or your use of, or reliance on, the information. This publication is not intended to provide legal, accounting, tax, investment, financial or other advice and should not be relied upon for such advice. The information provided is not an invitation to purchase securities listed on Toronto Stock Exchange and/or TSX Venture Exchange. TMX Group and its affiliated companies do not endorse or recommend any securities referenced in this publication. TMX, the TMX design, The Future is Yours to See., Toronto Stock Exchange, TSX, TSX Venture Exchange, TSXV, and Voir le futur. Réaliser l'avenir. Are the trademarks of TSX Inc. All other trademarks used herein are the property of their respective owners.
* The S&P/TSX Composite Index and the S&P/TSX Capped Information Technology Index (the "Indices") are a product of S&P Dow Jones Indices LLC or its affiliates ("SPDJI") and TSX Inc. ("TSX"). Standard & Poor's® and S&P® are registered trademarks of Standard & Poor's Financial Services LLC ("S&P"); Dow Jones® is a registered trademark of Dow Jones Trademark Holdings LLC ("Dow Jones"); and TSX® is a registered trademark of TSX. SPDJI, Dow Jones, S&P, their respective affiliates and TSX do not sponsor, endorse, sell or promote any products based on the Indices and none of such parties make any representation regarding the advisability of investing in such product(s) nor do they have any liability for any errors, omissions or interruptions of the Indices or any data related thereto.