TMX POV - 20 Years of Fixed Income ETFs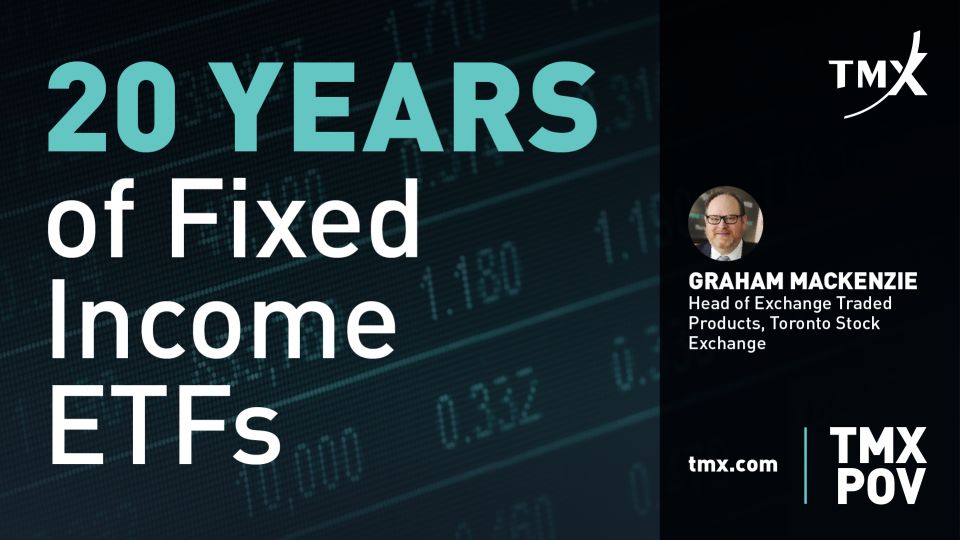 On March 9, 2020, Toronto Stock Exchange (TSX) hosted a 30th anniversary celebration for the first exchange traded fund (ETF) listed in the world. At that time, the global COVID-19 pandemic was looming and markets were teetering on the edge of melting down. Outside of the nervous giggles as we tried to avoid handshakes, it was an exciting moment not only for the Canadian ETF industry but for the ETF industry globally. Little did we know how much our lives were about to change and how quickly the pandemic would unfold.
Early beginnings
This month, we are celebrating another significant ETF milestone and, unfortunately due to the ongoing pandemic, there will be little fanfare - the 20th anniversary of the world's first two fixed-income ETFs, which happened on November 20th, 2000.
While there are a plethora of ETF products available today, one might surmise it's really no big deal, but on reflection it is. There's no doubt that ETFs in general have had an enormous impact on how investors access markets, but if we isolate fixed income ETFs from other ETFs, you really take note how much they've changed how people access fixed income securities.
The listing of the first bond ETFs was truly innovative. Up until that point, ETFs tracked the very visible equity markets and price discovery was relatively transparent. The secondary market for bonds is obviously very different and fairly opaque to most investors. You can only imagine what was going through the minds of equity traders when they were approached and asked if they could make markets in bond portfolios that would trade on a stock exchange.
What started with just two iShares products (TSX: XBB and TSX: XSB) listed on TSX has developed into a massive segment of the ETF universe. According to data compiled by ETF Logic, there are currently approximately 1,850 fixed income ETFs listed globally valued at more than $1.3T, as of the end of Q2, 2020.
Long road to success
Fixed income ETFs were not an overnight success. Many hurdles and pre perceptions needed to be cleared. For example, the first fixed income ETFs were not listed in the United States until 2002. It was not until after the financial crisis of 2008 that fixed income ETFs started to mature into the viable products they are today.
Innovations like fixed income ETFs don't happen without the commitment of many parties. While iShares (formerly iUnits Canada) ultimately deserves the credit for this innovation, none of it would have been possible without the framework and flexibility that exists with our Canadian regulators and exchanges. Approval for listings is one thing but none of it would have mattered without also the commitment of Canadian market makers.
Regulators and TSX were faced with having to review and approve a financial instrument that was entirely new. How were investors and market makers to accurately value the underlying basket when the portfolio of bonds trades on an over the counter market? The perseverance of the iShares team, and of those who worked on the initial TSX ETF listings, really laid the foundation for many of the innovations within the entire ETF industry.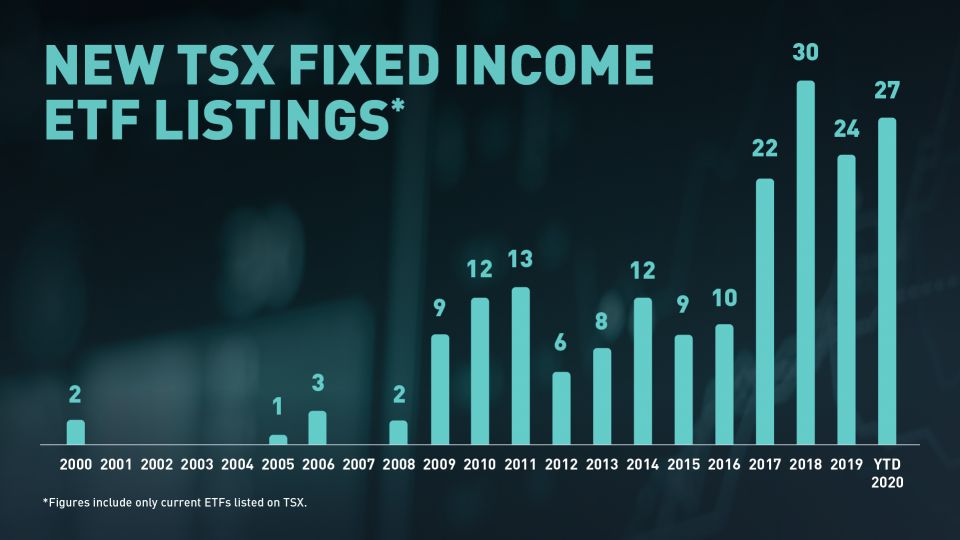 Access for everyone
While fixed income ETFs are still just a fraction of the entire bond market, they have significantly changed the way many investors interact with bonds. The days of investors buying individual bonds and laddering each bond into a portfolio are virtually gone. Retail investors now have access to broad fixed income portfolios with one click at near institutional rates.
When you step away from Canada and look at the ETF market globally, you start to recognize how unique and progressive we are. Recent regulatory changes in the U.S. have only started to allow for more actively managed ETFs to come to market. When you compare that to Canada, it's just another example of how the Canadian ETF industry is leading the pack.
While there will not be any public events to celebrate XSB's or XBB's initial listings similar to those of TIP and HIP, these listings should by no means go unrecognized. Once again this year, the current generation of ETF managers, marketers and investors must tip our hats to our forbears and say thanks.
---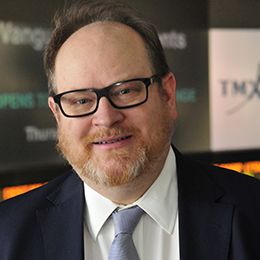 Head of Exchange Traded Products
Toronto Stock Exchange
Follow Graham on
LinkedIn
---
Copyright © 2020 TSX Inc. All rights reserved. Do not sell or modify this document without TSX Inc.'s prior written consent. This information is provided for information purposes only. Neither TMX Group Limited nor any of its affiliated companies guarantees the completeness of the information contained in this article, and we are not responsible for any errors or omissions in or your use of, or reliance on, the information contained herein. This article is not intended to provide legal, accounting, tax, investment, financial or other advice and should not be relied upon for such advice. The information provided in this article is not an invitation to purchase securities listed on Toronto Stock Exchange. TMX Group Limited and its affiliated companies do not endorse or recommend any securities referenced in this article.