TMX POV - Telehealth Startups on the Rise, and so Is Investor Interest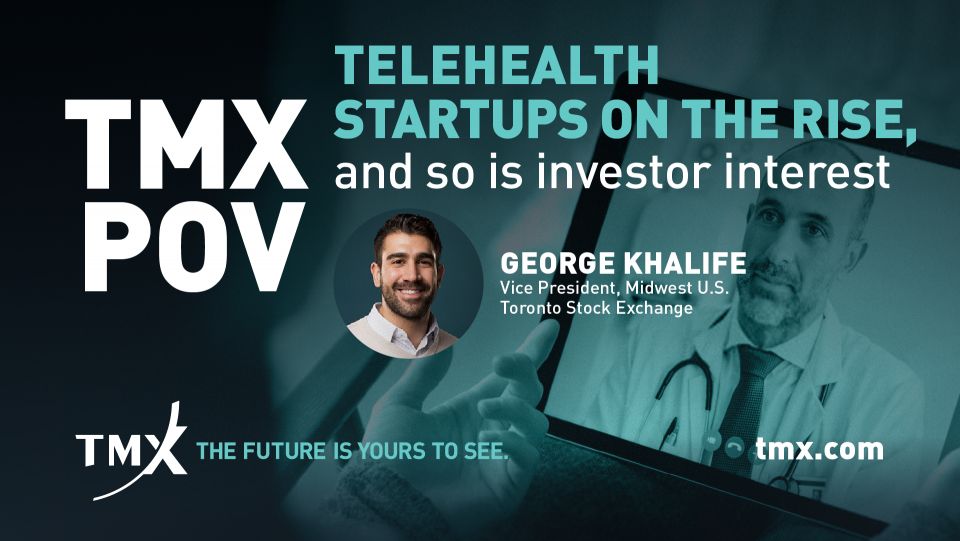 Capital markets, especially in Canada, tend to be momentum driven. There is a robust market actively investing public venture capital in earlier-stage and emerging growth industries; whether it's AI, blockchain, or cannabis, we've seen this trend take place over and over again. Now, unsurprisingly, we are seeing the rise in interest for backing telehealth companies - a space that is getting much deserved attention.
According to a report by Global Market Insights, the telemedicine market was valued at USD $45B in 2019. By 2026, it is estimated that the value will be closer to $175.5B - a 19.3% Compound Annual Growth Rate (CAGR) from 2020 to 2026.
Historically, certain regulations made it more difficult for telehealth providers to spread their wings freely - but COVID-19 changed some of that. Among the important themes that emerged in the U.S. which eased the barriers to scalability were:
The Federal Communications Commission put together a $200M COVID-19 Telehealth Program to allow healthcare providers to provide treatment by leveraging technology. This has obviously made certain treatments more accessible for patients.
Under the CARES Act, many provisions came out that actually encourage the use of telehealth. For instance, Medicare regulations used to restrict the availability of telemedicine to patients living in rural areas - but under the current standards, those services can be provided at any location.
The U.S. Drug Enforcement Agency temporarily lifted a provision in the Ryan Haight Act that had required an in-person exam before providers could electronically prescribe controlled substances.
As a result of these milestones, telehealth visits rose by 50% in March (according to Frost and Sullivan), up by 10% as compared to what took place in October of 2019.
If we look at the investments over time in global telehealth companies (source: PitchBook), we've seen 29 deals so far in 2020 - relative to the nine year average of 39 investments in telehealth companies per year.

The median post valuation in 2020 across 23 deals is USD $47M, compared to the nine year average of $19M.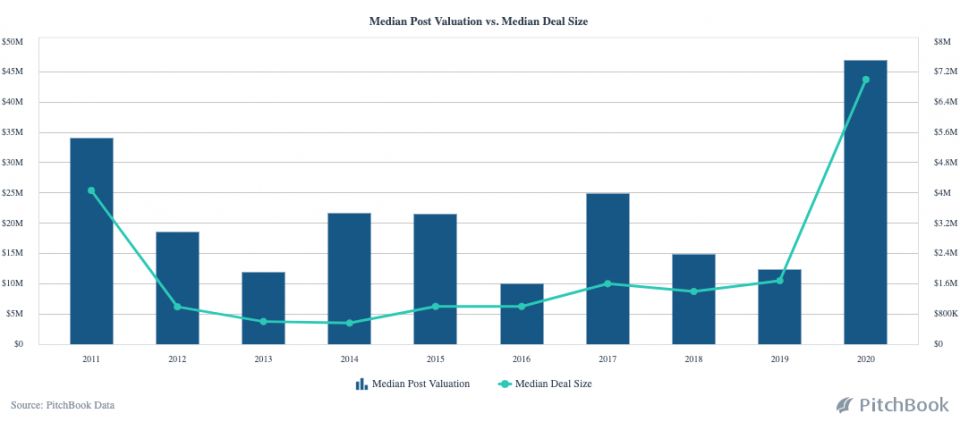 To simplify the above in one crisp takeaway; investor appetite for telehealth companies right now is high and the gateways for those companies to innovate is more open than ever before.
Speaking of such companies, there are several in the telehealth space that have leveraged Toronto Stock Exchange (TSX) & TSX Venture Exchange (TSXV) to pursue growth plans and turn innovative ideas into a reality. Some of which include:
WELL Health Technologies (TSX: WELL) is the third largest digital Electronic Medical Records (EMR) supplier in Canada and is a provider of telehealth services. WELL owns and operates 21 healthcare clinics, and provides digital EMR software to 1,446 clinics across Canada. The company's revenue in 2019 more than tripled compared with 2018 and has recently announced a $12.5 million financing.
Viemed Healthcare (TSX: VMD) is the largest independent specialized provider of non-invasive ventilation (NIV) in the US. Headquartered in Lafayette, Louisiana, Viemed currently serves over 19,000 patients and provides respiratory services & related equipment. The company has maintained a 44% CAGR in revenue growth since 2010 and has recently dual-listed on TSX and Nasdaq (joining more than 180 companies who are listed on both TSX and a major U.S. exchange to access both pools of capital).
VitalHub (TSXV: VHI) develops mission-critical technology solutions for Health and Human Services providers in the Mental Health, Long Term Care, Community Health Service, and Home Health sectors. The company supports more than 200 clients across North America and has completed five strategic acquisitions since going public in 2016 on TSXV. VitalHub has raised $5.26M in public venture capital since listing.
With everything mentioned, it's going to be interesting to watch how this industry continues to play out in the foreseeable future - although the road forward is complex and constantly changing, one thing is certain; there is deep demand for telehealth services and a market that is desperately looking to be properly serviced.
---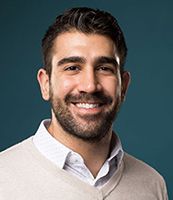 ---
This article is provided for information purposes only and is not intended to provide any type of advice. This article is not an endorsement or recommendation of any specific securities in any industry nor is it an invitation to purchase securities listed on TSX Venture Exchange or Toronto Stock Exchange. Listing on TSX Venture Exchange or Toronto Stock Exchange does not guarantee the future performance of a security or an issuer.