TMX POV - Physical Security Technology: A Trend for Investors to Watch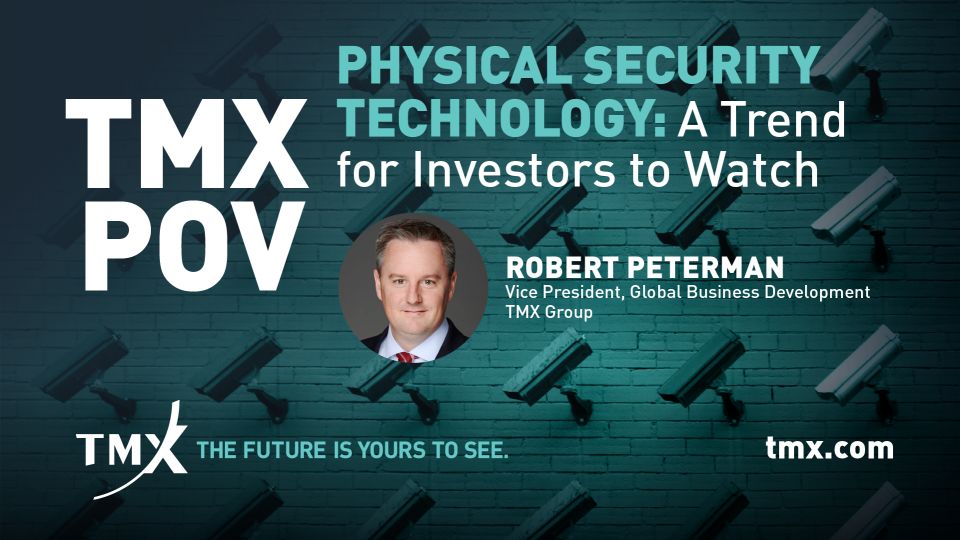 Watching new technologies evolve is one of the most rewarding parts of working at the intersection of capital investment and entrepreneurs. While it's common to see ideas that resonate, yet don't deliver on early promise, it's thrilling when we finally see new technologies start to change industries and consumer behaviour.
Professional investors and underwriters look for companies that could impact the way a large group of people go about their lives. What's interesting about these technological shifts is that they often come along with consequences that can push existing legal boundaries which may eventually end up changing the way that an entire industry interacts with consumers.
Physical Security Technology (PST) is an emerging industry-shaping trend on Toronto Stock Exchange (TSX) and TSX Venture Exchange (TSXV). PST has the potential to be a transformative industry and it will, for many, challenge our collective thinking about the complexities around personal privacy and freedom. Modern forms of technology such as AI, facial recognition and augmented reality are forcing us to update older technologies and create new business models.
PST is going mainstream, and we're already seeing it everywhere from our doorbells, to when we present our ticket to board a plane or attend a sporting event. The PST sector is even gaining prominence in leading technology conferences like CES. Through our lens at TSX and TSX Venture Exchange we are meeting many interesting companies in the PST space that are exploring, and in some cases completing listings and financings on our markets.
One notable PST success story is Avigilon, a Vancouver-based company that designs, develops and manufactures advanced security surveillance solutions. This TSX-listed company gave Canadian investors exposure to this unique sector when it was acquired by Motorola in March of 2018 for approximately $1B—quickly becoming the go-to example for why investors should be aware of the value of entrepreneurial technologies in the Physical Security Technology sector.
As we survey the landscape of PST companies in the growth funding stage, we're seeing the emergence of two distinct categories within PST that are seeing increased public and private capital investment:
Detection and Scanning Technologies: Technologies designed to improve physical security
Drones and Robotics: Technologies utilized for medical and physical safety.
The PST companies on TSX and TSX Venture Exchange represent a geographically diverse set of market entrants. It would be unfair to characterize the business models of some of these companies as strictly PST, as many have commercial uses that extend into a variety of applications. Here is a look at some of the current stories on TSX and TSX Venture Exchange that extend into the previously mentioned categories:
Detection and Scanning Technologies
Patriot One Technologies Inc. (TSX:PAT): The principal business of the company is to commercialize a system to detect concealed weapons utilizing radar technologies.
Blackline Safety Corp. (TSXV:BLN): The company provides comprehensive live-monitoring and wireless gas detection, and helps teams working in hazardous environments respond to emergencies in real-time.
Voti Detection Inc. (TSXV:VOTI): The company uses 3D Perspective technology and develops X-Ray software that is used to protect many industries.
Drones and Robotics
A2Z Technologies Canada Corp. (TSXV:AZ): The company's products include unmanned remote-controlled vehicles of various sizes designed for military use. Watch A2Z's C-Suite at the Open interview to learn more.
Drone Delivery Canada Corp. (TSXV:FLT): Among other service offerings, the company manufactures and designs delivery drones to transport medical supplies and other essential items.
Kraken Robotics Inc. (TSXV: PNG): Among other service offerings, the company design and
manufactures software-centric sensors and next-generation underwater robotic systems.
From our point of view, and in terms of what we are seeing in both the public and private realms, it seems that the Physical Security Technology space is one that investors should continue to monitor and think about as an emerging technology trend on TSX and TSX Venture Exchange.
---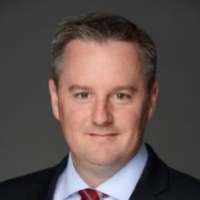 Vice President Global Business Development
Toronto Stock Exchange & TSX Venture Exchange
Follow Robert on
LinkedIn
---
This article is provided for information purposes only, is not intended to provide any type of advice. This article is not an endorsement or recommendation of any securities or industry referenced herein. Views, comments or opinions expressed in this article are those of their respective contributors only, and are not necessarily endorsed by TMX Group Limited, any of its affiliates or their respective management or employees.