TMX POV - Reflecting on 50 Years of Earth Day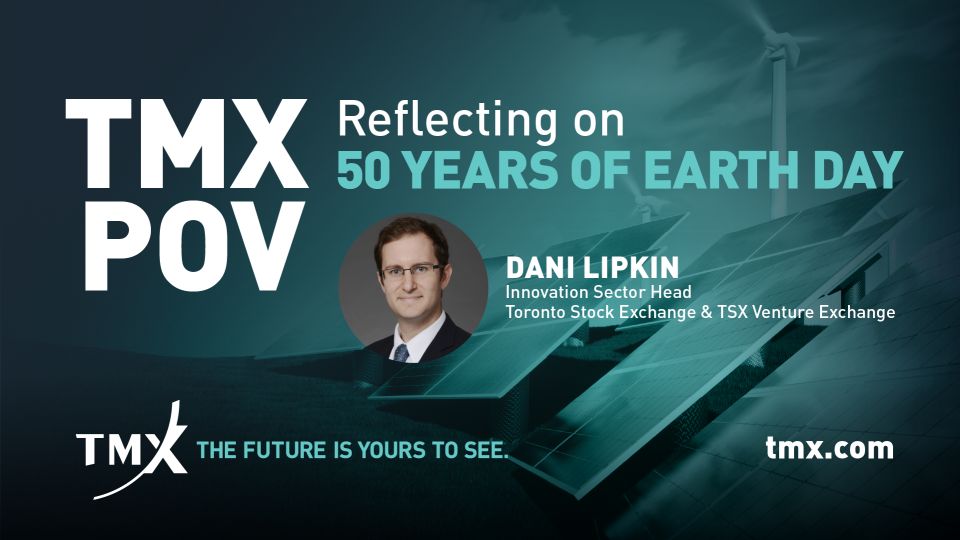 This year marks the 50th anniversary of Earth Day; a movement born out of necessity to bring attention to society's treatment of our planet. In 1970, the inaugural Earth Day in America was met with challenges, as one news outlet reported, the event's call-to-action for increased protection of our environment failed to unite a cross-section of the population. However, despite those first year challenges, Earth Day has grown to become a global movement that mobilizes over one billion people a year.
For many, 2019 became a watershed moment in the sustainable low-carbon movement, highlighted emphatically by Time's Person of the Year selection Greta Thunberg. More recently, we've seen many corporate leaders call for increased action toward sustainable development, highlighting the connection between future sustainability and the investment community. Larry Fink, CEO of BlackRock, noted in his annual letter that, "sustainability- and climate-integrated portfolios can provide better risk-adjusted returns to investors. And with the impact of sustainability on investment returns increasing, we believe that sustainable investing is the strongest foundation for client portfolios going forward."
Enter Canada's Clean Economy: Industries Providing Future-Focused Solutions
As we reflect on progress we've made since the first Earth Day, it's important to recognize Canada's notable contribution in developing sustainable technologies. The clean innovation economy is working diligently to create technologies that will minimize our environmental impact for future generations. This sector will fuel the technologies needed to reduce carbon emissions, and globally is expected to be a $2.5T industry by 2022.
One of the premier programs which recognizes innovative and promising companies that will have a huge impact over the coming years is the Global CleanTech 100. Canada has 12 companies represented on this year's list. One notable inclusion is CarbonCure, a Canadian company that produces carbon-sequestering equipment that injects air-captured carbon back into concrete, permanently fixing the CO2. CarbonCure was also awarded the title of 2020 North American Cleantech Company of the Year. The company's vision is to make the introduction of CO2 into concrete the new standard for all concrete production across the globe.
Over the last 50 years, support from the financial sector and the creation of government programs has played an essential role in nurturing the development of clean tech companies. Toronto Stock Exchange (TSX) and TSX Venture Exchange (TSXV) have helped bring many of these innovative ideas to market. The clean tech sector on TSX and TSXV has doubled over the past 5 years, and surpassed $50B in aggregate market capitalization by the end of 2019. Clean tech companies have been able to raise $10.8B in equity capital since 2015.
Since 2001, the Government of Canada has committed over $1B to Sustainable Development Technology Canada ("SDTC"), a foundation that supports emerging technology companies that address climate change, clean air, clean water and clean soil. In 2018, the Government of Canada pledged to invest another $700M to grow Canada's clean technology industry, protect the environment and create jobs.
In honour of Earth Day, I'd like to highlight some clean tech companies that have been able to grow and expand thanks to both the capital markets and government programs:
Nano One Materials Corp. (TSXV: NNO): This company is changing the way the world makes battery metals. Nano One Materials Corp. has developed a patented and scalable industrial process for the production of low cost, high performance cathode powders used in lithium ion batteries. This is a key development for the electric vehicle market, and will help reduce overall costs for battery manufacturers. The company has received over $5M in commitment from SDTC to help advance its Scaling Advanced Battery Materials Project. The company also recently completed an $11M financing in February.
NanoXplore Inc. (TSXV:GRA): Through a partnership with SDTC in 2016, the company received a $10.4M investment to help develop their proprietary graphene-enhanced engineering plastics which can take the place of some metals in electric motor systems. More recently, the company completed a $25M financing which will help their aim to reduce our carbon footprint through the adoption of its proprietary graphene technology in next generation electric and hybrid commercial vehicles. By changing the way graphene is produced at scale, NanoXplore Inc. is allowing graphene to become a commercially viable alternative within the specialty chemical space.
Stepping Up to Support Our Future
As positive momentum continues to build in this sector, we need to ensure there is even more support from capital markets and government programs for transformational long term projects which require years of research and development to produce their finished product. One positive initiative would be to see the Government of Canada introduce flow through shares for clean tech companies. Flow-through shares, a made-in-Canada financial solution, allows companies to pass on their unused research and development expenses to Canadian investors. This initiative would incentivize more investments in earlier-stage clean tech companies, which is vital to ensuring a healthy pipeline of new technologies that are better equipped to tackle climate change.
It's encouraging to see the progress we've made over the past 50 years. Let's hope our economies continue to mobilize and find new ways of reducing our carbon footprint to create a more sustainable environment for future generations.
---
Source: TSX Market Intelligence Group.
---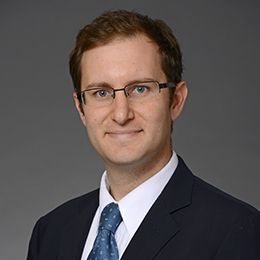 Innovation Sector Head
Toronto Stock Exchange & TSX Venture Exchange
Follow Dani on
LinkedIn
---
This article is provided for information purposes only, is not intended to provide any type of advice. This article is not an endorsement or recommendation of any securities or industry referenced herein. Views, comments or opinions expressed in this article are those of their respective contributors only, and are not necessarily endorsed by TMX Group Limited, any of its affiliates or their respective management or employees.