TMX POV - Mining 2.0 downloading! ESG transitioning to action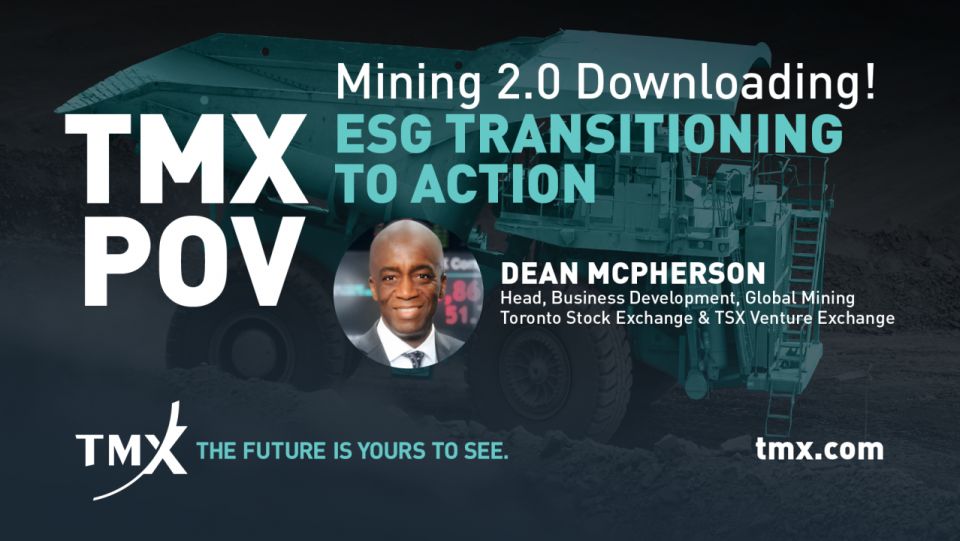 Two years ago the global mining sector started a slow climb out of a historically long downcycle. Plagued by historic volatility and uncertainty brought on by successive global crises, the sector's recovery has been inconsistent at best — yet market optimism remains persistent.
Even through moments of uncertainty, the second half of 2019 saw a noted pickup in global mining financings, as well as mergers and acquisitions (M&A) activity. With a strong recovery in precious metals prices being added to the mix, we entered the new year with great optimism all around.
Today, we're seeing strong underlying fundamentals (supply/demand imbalances) for base metals, as well as technological developments driving increased demand for battery metals in the medium-to-long-term.
Heading into PDAC 2020, we noted an increased sense of discipline on the part of mining investors. There is now a persistent bias in the sector, with investors seeking projects within relatively "safe" jurisdictions with minimal regulatory risks. Investors are looking for trusted management teams with a proven track record of growing stakeholder value. From exploration to production, the paradigm is shifting and increasing value for all stakeholders is of increasing importance. .
The previously mentioned pickup in M&A is driven in part by increased investor demand for efficiencies (often through economies of scales) to enhance shareholder return. This focus on shareholder return will no doubt continue in the near term, and perhaps extend down to more exploration companies. However, there is another component of this more disciplined investment approach.
Mining companies must now engage investors and stakeholders with detailed, informed and proactive environmental, social and governance (ESG) strategies. This is now also a key investment decision factor.
ESG transitioning to implementation and disclosure.
To help mining companies listed on Toronto Stock Exchange and TSX Venture Exchange, we are developing a central portal of events, articles and other resources from leading experts, peers and agencies - ESG 101. Issuers will be able to access the site (starting in April 2020) to help them navigate the complexities of ESG reporting, ratings and data collection. It is also a place to learn from peers who have tackled challenges, and have changed reporting and practices to meet stakeholder ESG demand.
Two years ago we flagged the emergence and need for a "Mining 2.0" era; a new age of responsible and innovation-based mining. This concept has evolved and is now firmly established under the umbrella of ESG and the industry is currently in an implementation phase.
This year, we note that from VRIC/Roundup to Africa Mining Indaba to PDAC, the focus has been on innovation and positive change to restore the image of the sector in the eyes of investors and the public. Moving ESG from advocacy (two years ago) to disclosure and implementation is the key here.
---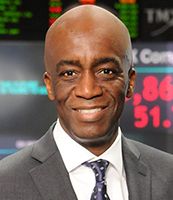 ---
This article is provided for information purposes only and is not intended to provide any type of advice. This article is not an endorsement or recommendation of any specific securities in any industry nor is it an invitation to purchase securities listed on TSX Venture Exchange or Toronto Stock Exchange. Listing on TSX Venture Exchange or on Toronto Stock Exchange does not guarantee the future performance of a security or an issuer.