TMX POV - Connected by the Lakes: Exploring the Shared DNA of Toronto and Chicago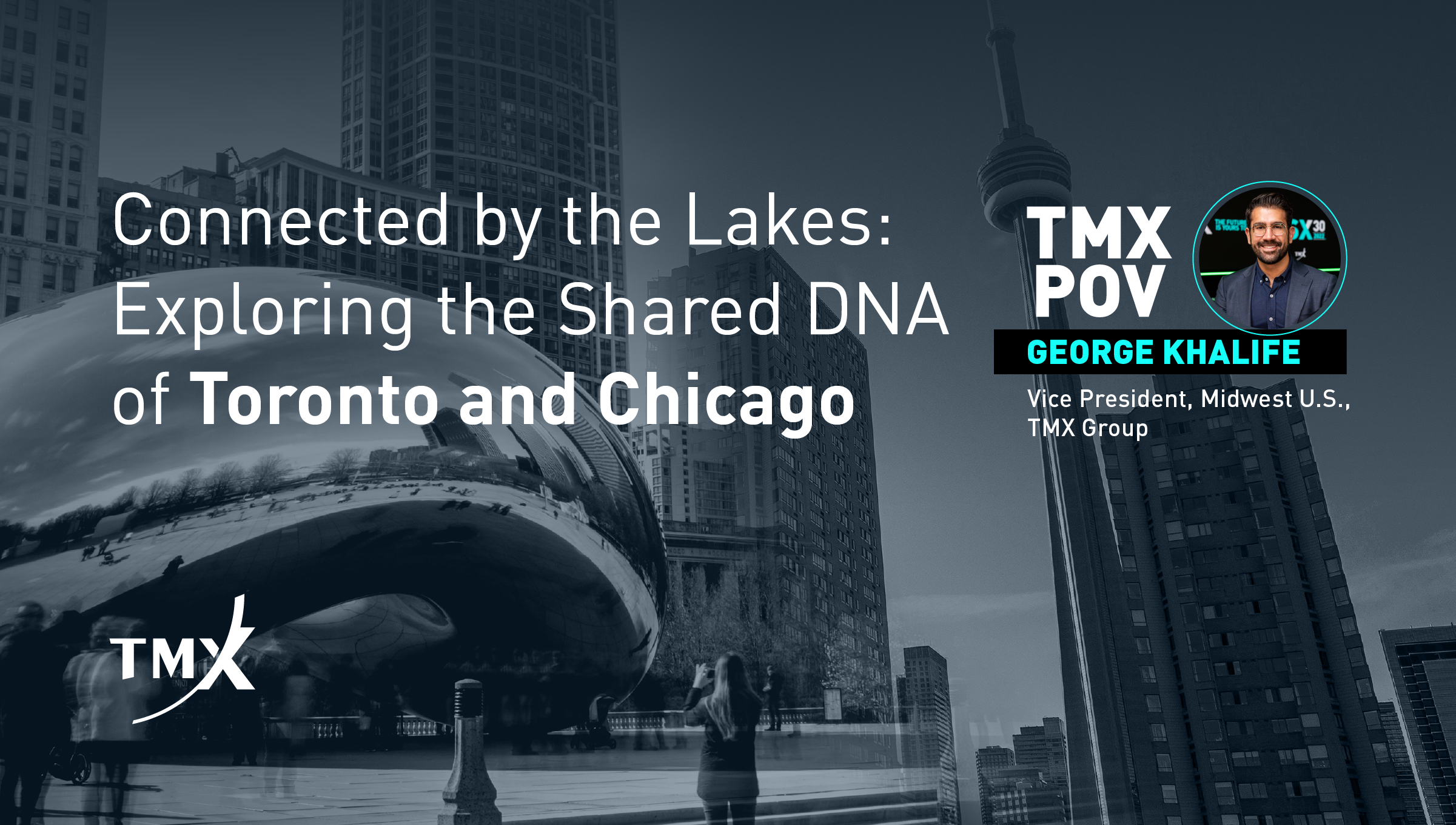 When it comes to cities that share similar DNA as hubs for business, cross-border trade, and entrepreneurship, Toronto and Chicago are two cities that immediately come to mind. Although located in different countries, the proximity between Chicago and Toronto is only an hour and a half flight or an 8-hour drive. Connected via the Great Lakes System, Toronto, and Chicago meet at the intersection of Lake Michigan and Lake Huron.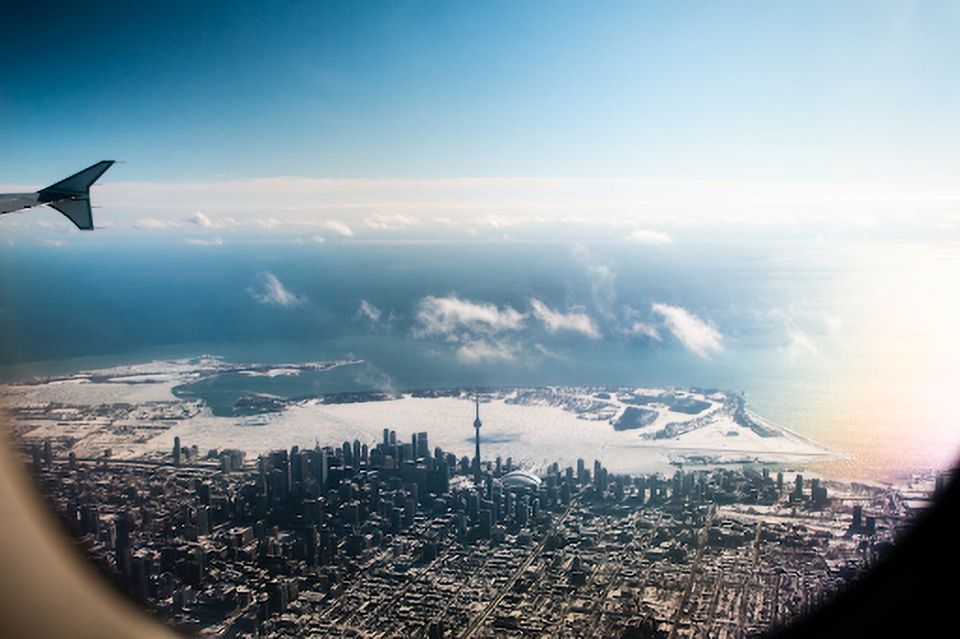 That is as far as this article will go on geography. I promise.
Well-Established & Growing Startup Scenes
As with any startup ecosystem, the availability of incubators and accelerators is critical in providing startups with access to mentorship, office space, networking opportunities, and funding. According to PitchBook, 87 accelerators and incubators are based in Toronto and 53 in Chicago. Both cities have boasted top-ranking incubators globally: DMZ in Toronto, which in 2018 was ranked the number one university incubator globally, and 1,871 in Chicago, which in 2019 achieved the status of the world's #1 private business incubator and incubating the most promising women founders (according to UBI Global, the Stockholm-based intelligence company). MaRS, for instance, is North America's largest urban innovation hub occupying 1.5 million square feet in downtown Toronto and supports over 1,400 Canadian science and tech companies that have raised $10.6 billion in capital since 2008. mHUB, located in Chicago, is a leading nexus for the collaboration of hard tech startups, manufacturers, investors, and industry leaders, which supports an ecosystem of over 2,000 hard tech and digital startups. There are too many other notable organizations to mention here, but you get the gist.
Most of the VC firms in Toronto were founded in the last 15 years. As of July 20, 2022, 304 active VC investors were headquartered in Toronto. With more than 300,000 tech workers, the Toronto-Waterloo corridor is home to North America's third-largest and fastest-growing innovation ecosystem. In 2021, a record CAD$7.7 billion went to companies in Toronto and Waterloo. Chicago has long been an industrial hub deepening its roots within the innovation sector. In 2021, Chicago startups raised a record $7 billion across 372 venture deals and saw 12 startups reach unicorn status, i.e., over $1 billion in valuation. According to PitchBook, roughly 40 Chicago-based companies have an investor based in Toronto, and roughly 27 Toronto-based companies have an investor based in Chicago.
Chicago's startup scene is notably diverse. Between 2019 and 2021, the amount of VC raised by underrepresented founders increased to $601M (still a work in progress in Chicago, the U.S., and Canada, as the percentage relative to the total is relatively low). Within the past couple of years, several funds and initiatives were launched to invest in minority founders, such as TechRise, LongJump, Fifth Star Funds, Chingona Ventures, Cleveland Avenue, and Supply Change. Since 2019, 32.6% of all investors involved in VC deals in Chicago invested in Black, Hispanic or Latino, or women-founded startups. Similarly, Toronto's motto is 'Diversity: Our Strength.' The city is a melting pot representing diverse cultures around the globe; 43% of Toronto's roughly 7 million regional population was born outside Canada.
Source: LINK
Key investment activity data:
Since 2012, 38 Toronto area companies have acquired 54 Chicago-based companies.
There are over 80 companies HQ-ed in Ontario with a Chicago office, and over 60 companies HQ-ed in Chicago with an Ontario office.
Since 2012, companies HQ-ed in the Chicago metro area with a secondary Ontario office have raised over $295M USD in growth capital (seed funding, venture capital, and private equity). Similarly, companies HQ-ed in Ontario with a secondary office in Illinois have raised over $1.99B USD in growth capital.
23 Illinois-based founders attended Ontario universities.
Source: WBC Research Center analysis of Pitchbook.
Cross-Border Trade
The Canada-United States trade relationship is one of the world's most significant two-way trading relationships, with more than $2 billion in goods and services crossing the border daily. Toronto and Chicago are significant players in this relationship, with many businesses in both cities relying on cross-border trade for their success. Chicago is Toronto's second-largest trading partner after New York City. In 2020, the total trade value between Toronto and Chicago was approx. USD $13.7 billion. The top exports from Toronto to Chicago include vehicles, pharmaceuticals, and electrical machinery. Chicago's top exports to Toronto include petroleum, plastics, and medical instruments. Both cities have primary airports and are connected by highways and rail lines, making transporting goods and people back and forth easier.
Important cross-border trade data:
Trade between Chicago and Canada was $25.65B USD in 2022 ($25.62B USD in imports to the US and $36.9M USD in exports to the US).
Trade between Chicago and Canada increased by 98% between 2019 and 2022.
Illinois is Ontario's 6th largest trade partner by value among US states.
Trade between Illinois and Ontario was $19.33B USD in 2022 ($8.70B USD in imports to the US, $10.63B USD in exports from the US).
Trade between Illinois and Ontario has increased by 30% between 2019 and 2022.
Source: WBC Research Center analysis of US Census and Canadian Trade Data Online
Source: Canada-United States Relations
Sister City Connection
Toronto and Chicago have been sister cities since 1991.
Chicago Sister Cities International (CSCI) is the flagship international program of World Business Chicago and administers the City's sister-city partnerships. Chicago Sister Cities International was created by the City to advance Chicago as a global city and to promote peace through citizen diplomacy – one individual, one community at a time – for the benefit of Chicago and its Sister Cities.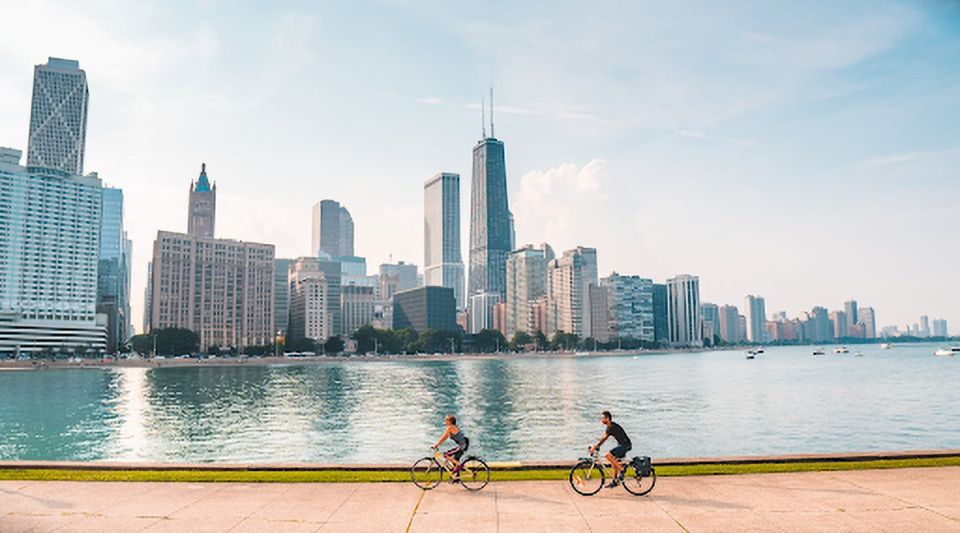 Chicago has long placed great value in its sister city program because it believes in the impact Sister Cities can make in a city's global strategy. Through this effort, Chicago has built the largest and most active sister city program in the United States, with 29 sister cities*, 35 volunteer committees, and over 600 volunteers who are deeply committed to building ties between Chicago and the world. *This includes Moscow, which is currently suspended.
To accomplish its mission, CSCI develops programs in business, culture, education, professional best practice exchanges, and government exchanges. Toronto is one of the first cities to place its sister city program under the purview of its economic development program.
Adrienne Tongate, Executive Vice President of Global Strategic Initiatives at World Business Chicago, puts it nicely, "As Chicago's closest sister city in proximity, Toronto shares many similarities with our city, including the Great Lakes, similar population sizes, robust economies, world-class architecture, and diverse populations. We also share some common challenges. Through our sister-city partnership, we share best practices across various sectors, including innovation, culture, and education.
Toronto Stock Exchange - Chicago Connection
Toronto Stock Exchange (TSX) and TSX Venture Exchange (TSXV) have been in the Chicago ecosystem for three and a half years. Since opening the office and building our presence by collaborating with the community, we have been able to work on some pretty cool stuff, like:
Hosting a remote market close at the Chicago Venture Summit, the city's flagship venture capital conference put together by World Business Chicago. We are still proud sponsors of the conference.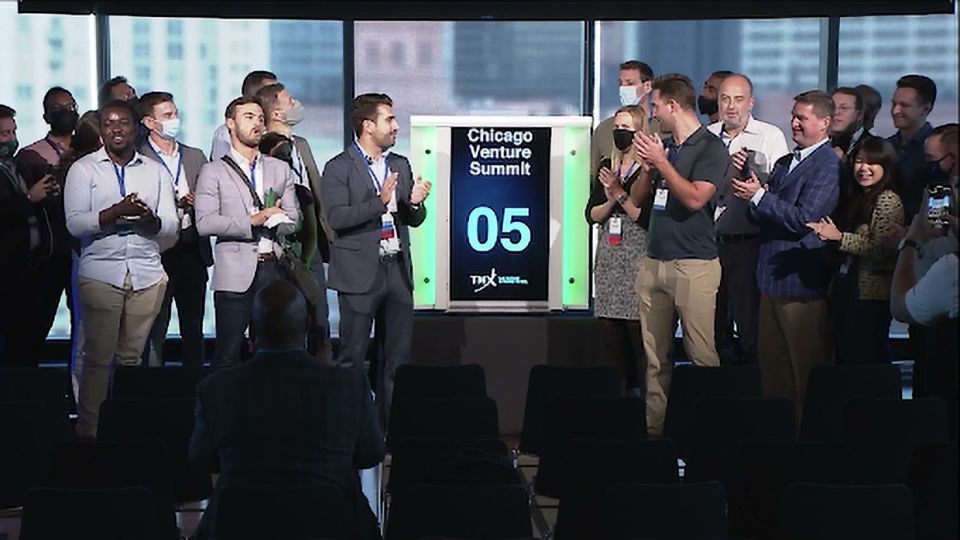 Working with a Chicago plant-based food and beverage company called Planting Hope (TSXV: MYLK) which went public on TSXV and is currently one of the few public companies globally with an all-women management team and board of directors. As of December 31, 2022, Planting Hope raised $19M of capital and has since seen its market capitalization grow by 138% since its IPO debut. Before going public in Canada, Planting Hope (formerly Spinning Wheel Brands) raised approx. US $13.5 million from private investors, many of whom are Chicago-based.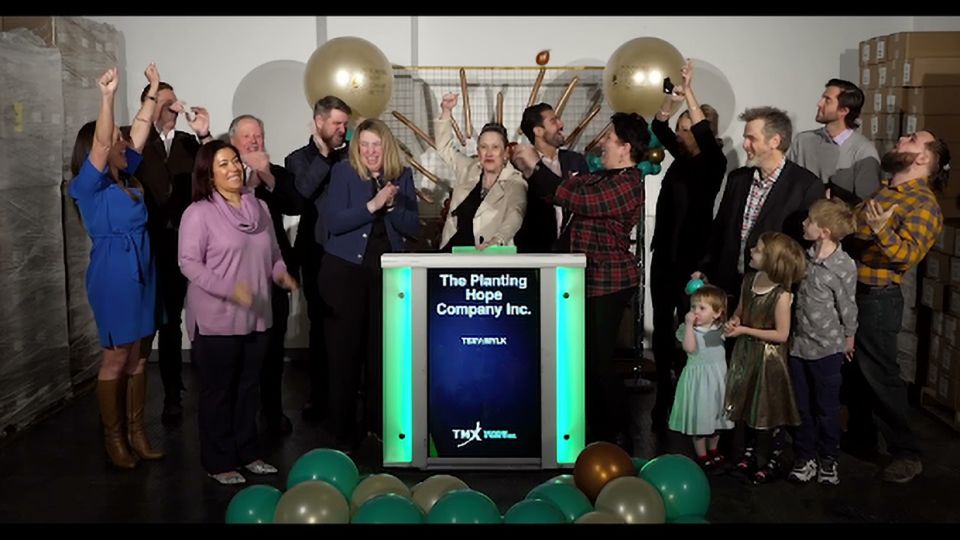 Working with Sterling Partners to create the first Chicago-based Capital Pool Company (CPC), which is now listed on TSXV (TSXV: SPSA.P). Sterling Partners is a diversified investment management firm based in Chicago, which was founded in 1983 and continues to manage a portfolio of companies across its funds, with names like Black Rifle Coffee, Roti Mediterranean, and School of Rock.
My focus continues to be on bringing more awareness to Canada about Chicago / the Midwest and Chicago / the Midwest about Canada. The cross-border opportunities are burgeoning, and we are excited to continue serving as supportive partners to both ecosystems, helping connect the two cities closer.
---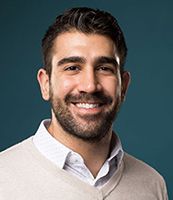 Vice President, US Business Development
Toronto Stock Exchange and TSX Venture Exchange
Follow George on
LinkedIn
---
Copyright © 2023 TSX Inc. All rights reserved. Do not copy, distribute, sell or modify this document without TSX Inc.'s prior written consent. This information is provided for information purposes only. Neither TMX Group Limited nor any of its affiliated companies guarantees the completeness of the information contained in this article, and we are not responsible for any errors or omissions in or your use of, or reliance on, the information. This article is not intended to provide legal, accounting, tax, investment, financial or other advice and should not be relied upon for such advice. The information provided is not an invitation to purchase securities listed on Toronto Stock Exchange and/or TSX Venture Exchange. TMX Group and its affiliated companies do not endorse or recommend any securities referenced in this publication. TMX, the TMX design, TMX Group, Toronto Stock Exchange, TSX, TSX Venture Exchange, The Future is Yours to See., and Voir le futur. Réaliser l'avenir. are the trademarks of TSX Inc. All other trademarks used in this article are the property of their respective owners.