TMX POV - Cantech 2019: Wrap-Up Report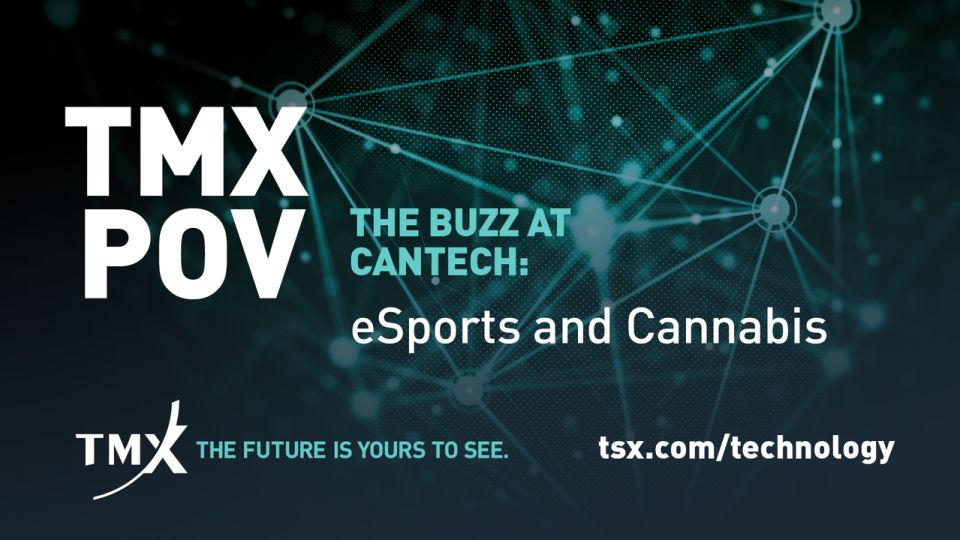 There were two hot topics on everyone's mind at the Cantech Investment Conference this year; eSports and cannabis. Now, cannabis, comes as no surprise, but eSports may not be as familiar to some.
eSports has everyone talking in the technology and innovation space, with viewership for 2018 finals of League of Legends reaching a peak of 200 million viewers, it's competing with the likes of global events such as the Super Bowl and the Olympics. Forbes recently reported on the most valuable eSports franchises, so could we one day see an eSports franchise worth more than the New York Yankees or Dallas Cowboys? Only time will tell.
I hosted a fascinating discussion with Chris Overholt, CEO of OverActive Media, whose Overwatch League franchise, Toronto Defiant, begins their first season in the OverWatch League this month. Chris, formerly the CEO of the Canadian Olympic Committee, has an extensive background in "traditional" sports. He discussed how he is using many of the lessons and principles he learned from being involved in the early days of the Toronto Raptors and applying them to eSports.
One of the biggest challenges facing eSports today is not only building an audience and a fanbase, but perhaps, most importantly, educating.
Looking to cannabis, much of the conversation centred around cannabis and big data. Two years ago you would have been hard pressed to find a cannabis company featured at the Cantech Investment Conference, yet this year, there were several. As the medical use of cannabis becomes more prevalent globally, analyzing data, trends, and results will be crucial in helping to further develop the market.
Over 30 TSX/TSXV Innovation companies were featured throughout the conference, including a fireside chat with Bruce Linton, CEO of Canopy Growth, which provided a platform, allowing them to share their stories of growth and success. We also had a chance to sit down with many of these CEOs and will be sharing some of their insights over the coming weeks.
This article is provided for information purposes only and is not intended to provide any type of advice. This article is not an endorsement or recommendation of any specific securities in any industry nor is it an invitation to purchase securities listed on TSX Venture Exchange or Toronto Stock Exchange. Listing on TSX Venture Exchange or Toronto Stock Exchange does not guarantee the future performance of a security or an issuer.