TMX Onsite: Cannara Biotech Inc.

Site Visit: Feb 16, 2023
Article Date: Mar 1, 2023
About Cannara
Cannara is a vertically integrated Canadian Licensed Producer of cannabis and cannabis-derivative products. Cannara is Canada's third largest producer based on square footage and owns two mega facilities in Quebec spanning over 1.6 million square feet. Cannara currently serves customers through three flagship brands in Quebec, Ontario, Saskatchewan and British Columbia with near term expansion plans into Alberta.
Quebec has in place the highest barriers to entry for licensed producers in the market, which limits competition, with 48 producers in Quebec compared to 232 in Ontario, offering the company an added competitive advantage. The Company's market share ranks top three in Quebec and top 10 in Ontario.
The Facilities
Cannara operates two mega indoor facilities in Valleyfield and Farnham, Quebec. The facilities span over 1.6 million square feet, providing up to 120,000 kg of annualized cultivation output. The facilities are equipped with automated lighting, irrigation, humidity, biomonitoring controls and post harvest processing capacity to ensure quality, consistency, increased plant yield, and reduced operating and cultivation costs.
Its Valleyfield facility is Quebec's largest and was acquired from The Green Organic Dutchman in 2021 for $27 million (the cost to build was over $250 million). It's strategically located within a designated agricultural development zone, giving it access to the fresh water required for cultivation and low cost electricity supply from Hydro Quebec. This sets the company at a competitive advantage over its competitors in other regions like Ontario, where electricity costs are as high as 11.3 cents per kilowatt in comparison to costs as low as 3.5 cents per kilowatt in Valleyfield and $0.065 cents per kilowatt in Farnham.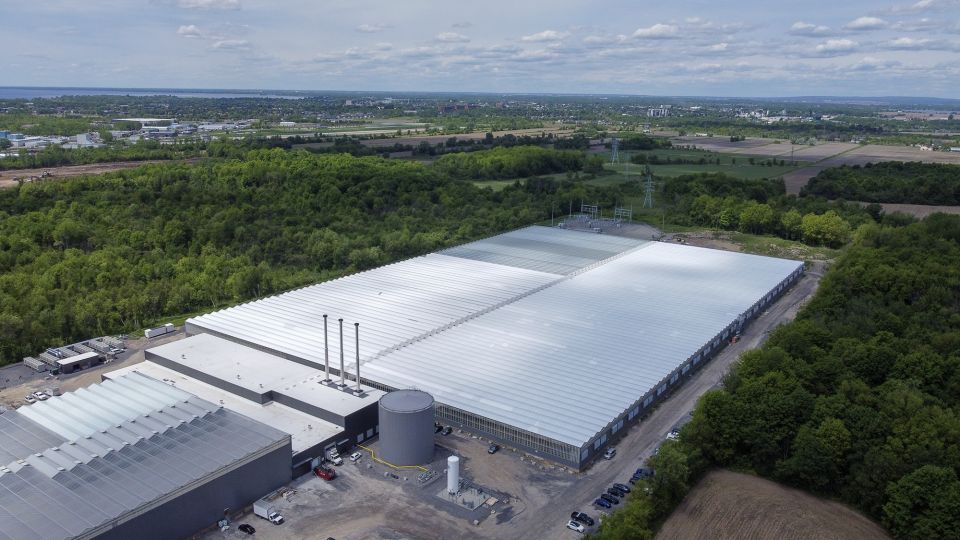 The Valleyfield facility has 24 growing rooms, and the Company has currently activated eight growing zones, each measuring 25,000 square feet, representing approximately 33 percent of its phase one Valleyfield expansion plans. Cannara continues to activate more rooms, allowing for rapid and organic scalability to meet increased future demand as market share increases in existing markets and new markets are opened.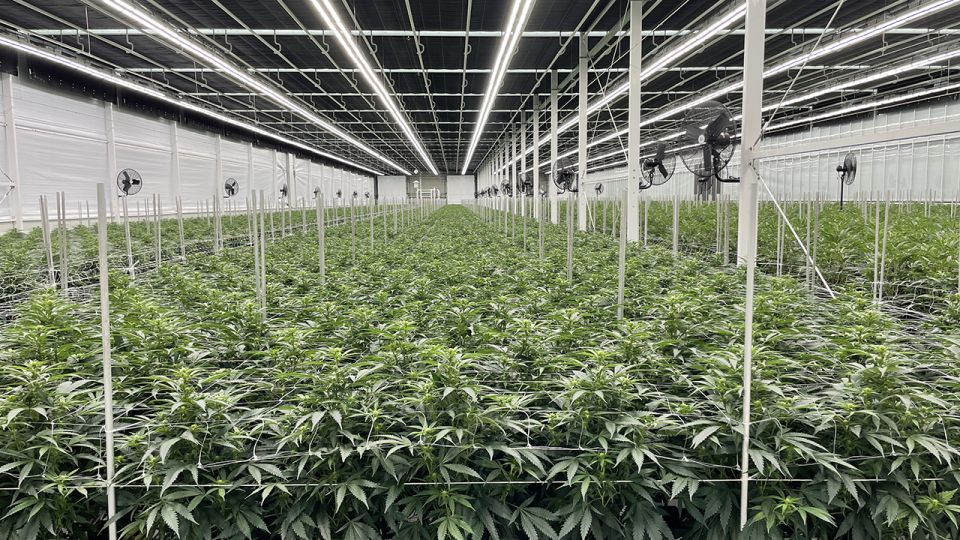 The Farnham facility is 625,000 square feet and spans over 27 acres of land. Since 2019, the facility is operating at its first phase which includes 170,000 square feet and a growing capacity of up to 8,000 kg per year in 18 independent grow rooms.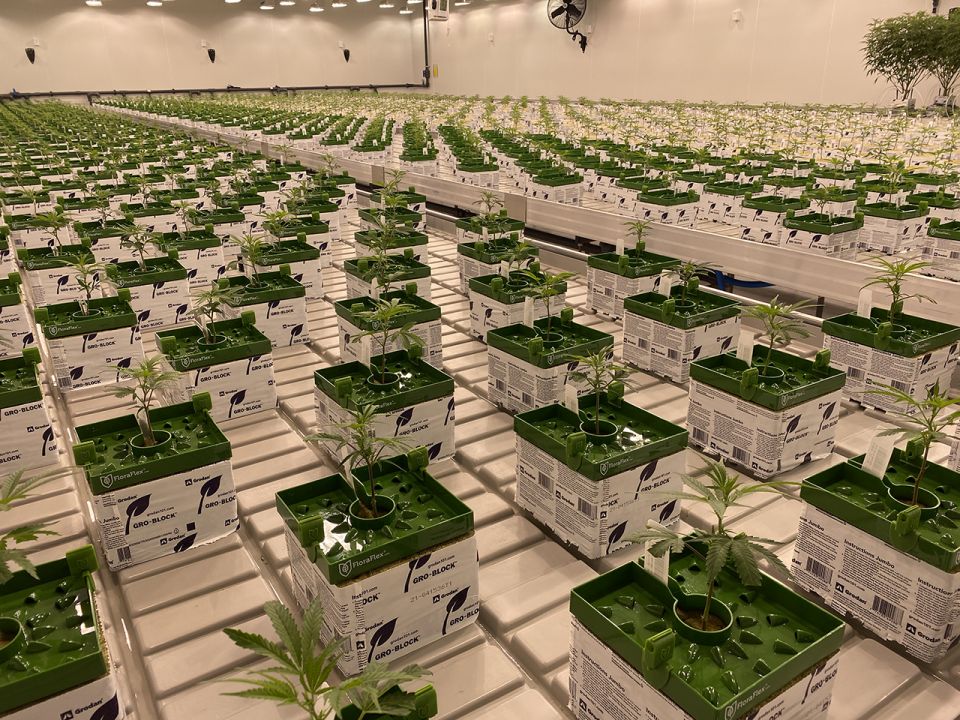 The facility integrates onsite cultivation, extraction, processing and final packaging in addition to being the nursery and processing hub for Valleyfield cultivation. As cultivation is transitioned to Valleyfield, existing cultivation rooms at Farnham have been reconverted into nursery rooms to support scaling up at Valleyfield. Currently, 11 rooms are now used for cultivation, producing an annualized output of 3,500 kg, while remaining rooms are used to support Valleyfield.
Growing Cannabis
Cannara's fully automated facilities and growing processes allow for maximum control over cultivation. Cannabis genetics can be optimized by fine tuning the grow environment during each stage of its growth cycle. Cannara's grow rooms can be optimized through this precision control to maximize the plant's efficacy.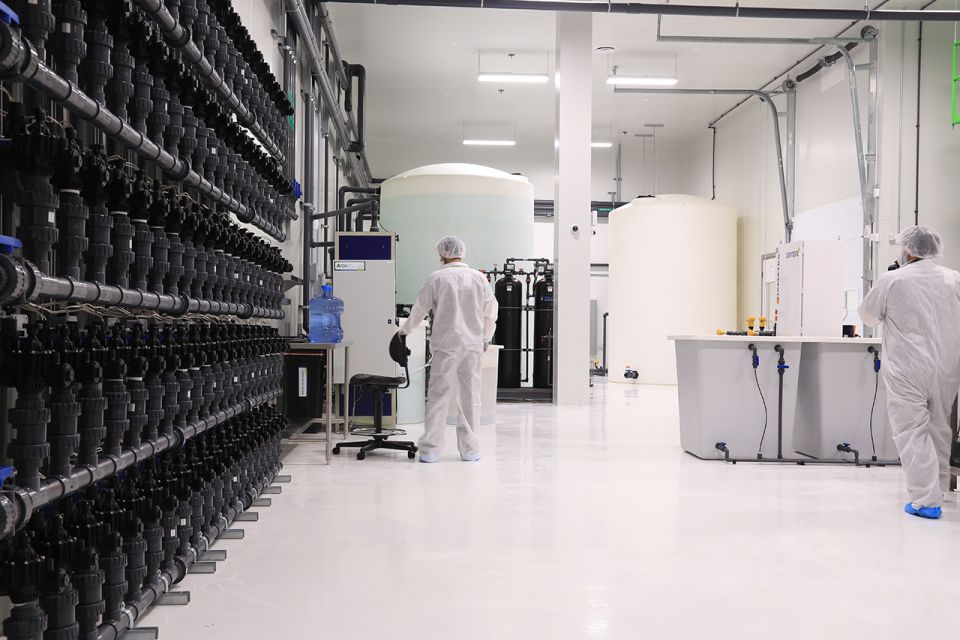 As stated by Cannara, the key to producing premium flowers is room-by-room control and the post-harvest process. Cannara uses gold-standard technology to monitor and adjust the temperature and humidity of each room at any given moment. Each room is equipped with LED lighting that adjusts in sync with each stage of the plant's life cycle. Irrigation schedules are tightly monitored by both automation and humans to ensure each plant consumes the required amount of water and nutrients to ensure maximum potential of each plant. These systems provide the comfort each plant needs in its environment throughout all stages of its growth cycle.
Cannara states that it prides itself on delivering premium-grade cannabis at scale. Their cultivation process results in high cannabinoid content and rich flavourful cannabis. Cannara also understands that to cultivate premium cannabis is to have a proper post-harvest process. The cycle of growing a cannabis plant begins with the nursery at Cannara's Farnham facility. This is where the plant's life cycle begins. The rare genetics developed by Cannara are focused on elevated THC/CBD content as well as high terpene profiles. The next phase in the plant's growth is predominantly carried out at its Valleyfield facility where it goes through its vegetative and flowering cycle for up to 11 weeks.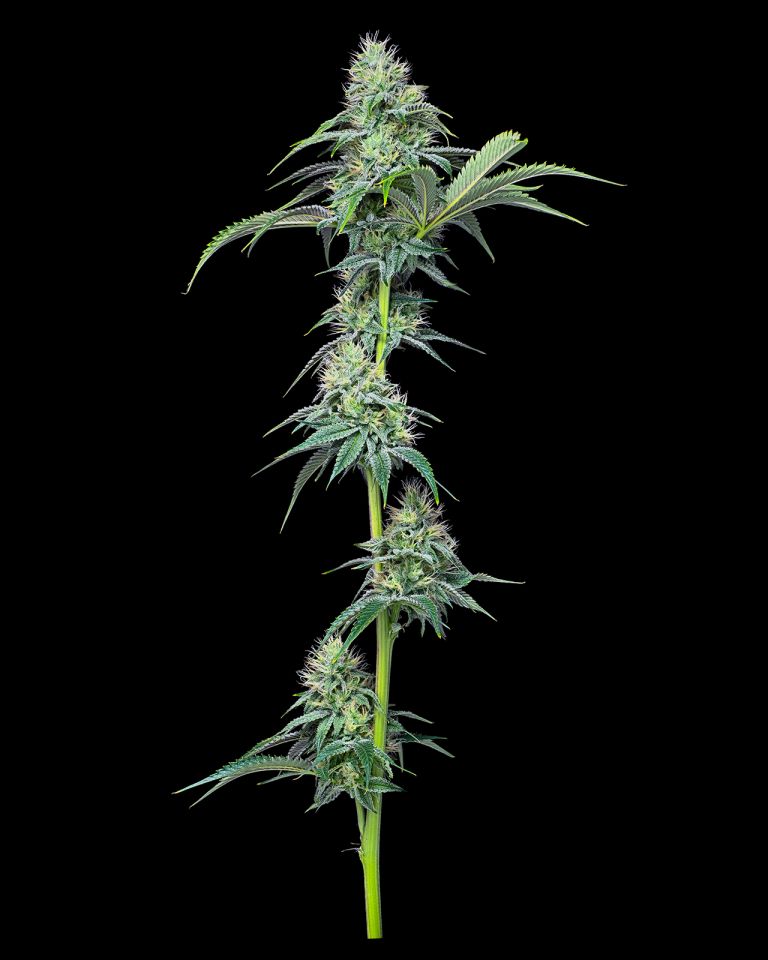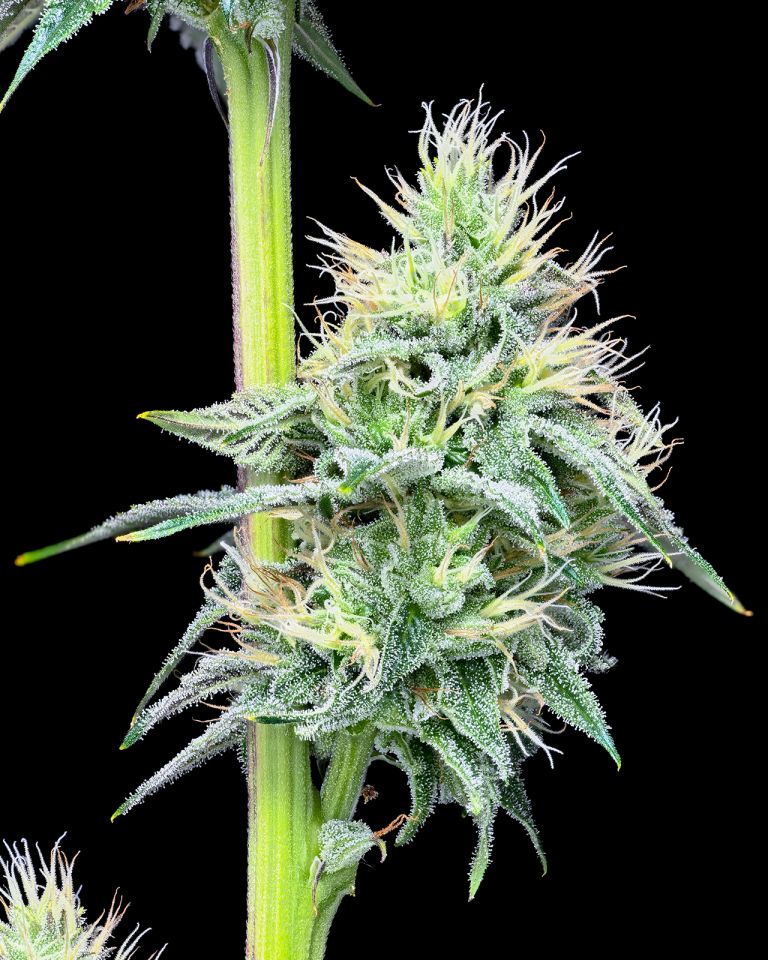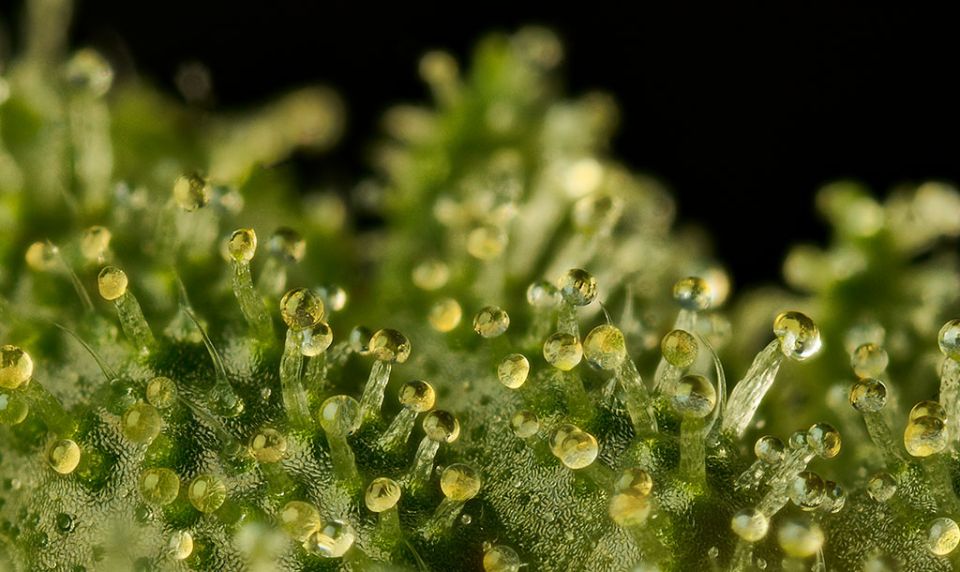 Once the plant completes its full life cycle, it's transported back to Farnham to be slowly cured by hang drying; beginning the post-harvest process. This is another process where Canara differentiates itself. Most producers opt for machine trimming and rack drying, which results in a faster cure to get product to market quicker, but reduces the overall quality of the product. Cannara takes its time and delicately hang-dries the plants for 14 days to preserve all the cannabinoids and terpenes in the flower. Cannara staff also trim each flower by hand in order to retain maximum cannabinoids for the consumer and to provide the most visually appealing flower. Once the flower is slow cured and hand trimmed, it is packaged in containers that keep the product fresh and shipped out of the Farnham location.
As stated in Cannara's Management Discussion and Analysis for the three-month period ended November 30, 2022, the company expects to expand the current annualized production run rate of 11,600 kg (as at August 2022) to 23,500 kg by August 2023, a 102 percent increase in production capacity.
Brands
Cannara's portfolio consists of three flagship brands (Tribal, Nugz and Orchid CBD), each with a distinctive identity and purpose. The company currently has 32 active SKUS available in market and has SKUS in the following categories:
Dry Flower (small and large format)
Preroll
Live Resin Vape Cartridges
Live Resin Full Spectrum Extracts
Cannabis Oils
Hash
Rosin
Accessories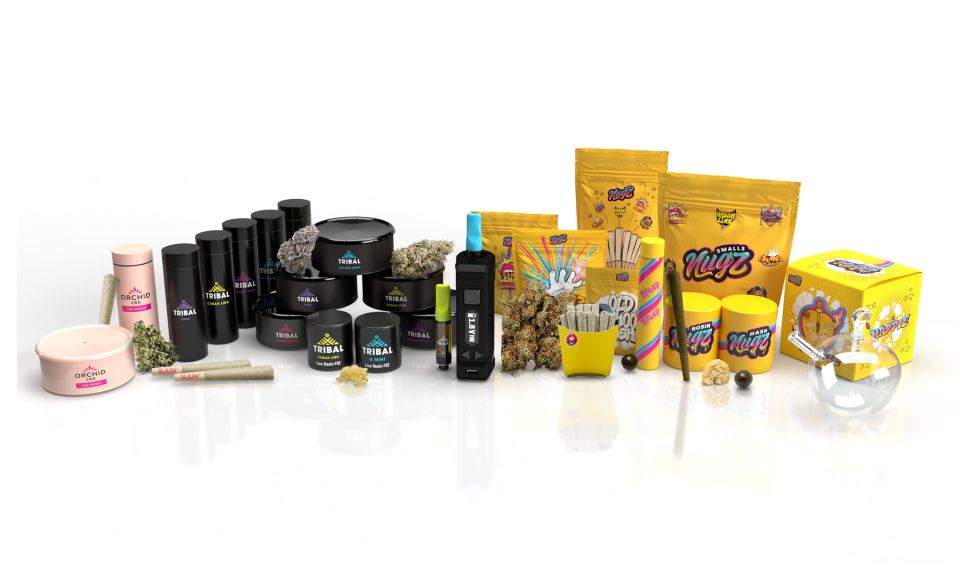 The People
The company has a dynamic, engaged, passionate and knowledgeable management team. The team's experience cuts across pharmaceutical, tobacco and technology sectors, as well as business development for different phases and sizes of companies. Cannara's corporate strategy is embodied in its value proposition of ensuring that its products are produced with the highest quality, consistency and at the right price to consumers.
Management and its board of directors own over 50 percent of the outstanding common shares of the company and are actively involved in the day-to-day operations.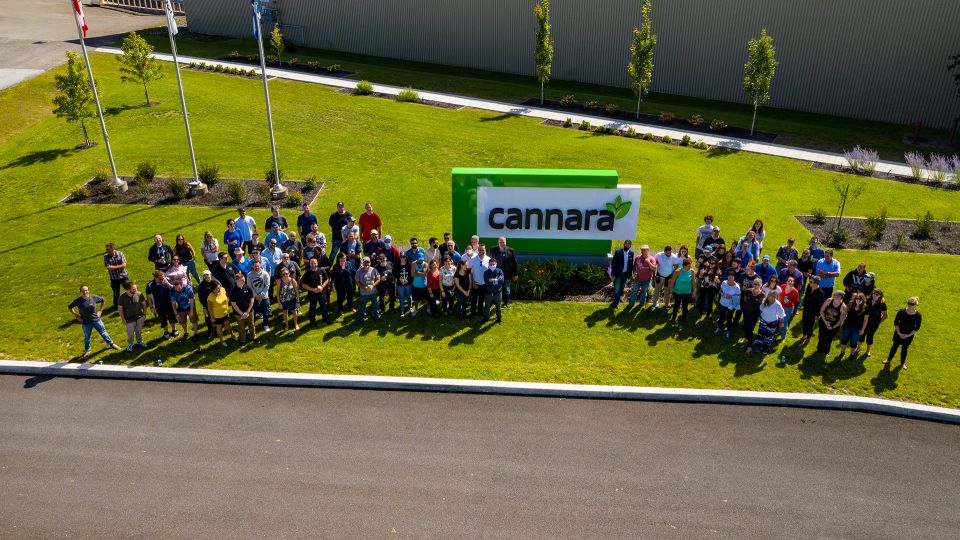 Positive Working Capital
As at November 20, 2022, the company had positive working capital of $27.1MM, including $6.8MM cash on hand and reported positive EBITDA for the last seven quarters (see Cannara's quarterly financial statements for the three-month periods ended November 30, 2022 and 2021 and related Management Discussion and Analysis filed on SEDAR).
To learn more, please visit Cannara's website here.
Copyright © 2023 TSX Inc. All rights reserved. Do not copy, distribute, sell or modify this article without TSX Inc.'s prior written consent. This information is provided for information purposes only. Information regarding the Issuer in this article has been provided by the Issuer and neither TMX Group Limited nor any of its affiliated companies guarantees the completeness of the information contained in this article, and we are not responsible for any errors or omissions in or your use of, or reliance on, the information. This publication is not intended to provide legal, accounting, tax, investment, financial or other advice and should not be relied upon for such advice. The information provided is not an invitation to purchase securities listed on Toronto Stock Exchange and/or TSX Venture Exchange. TMX Group and its affiliated companies do not endorse or recommend any securities referenced in this article. This article may contain "forward-looking information" regarding the Issuer. Forward-looking information is based on a number of assumptions which may prove to be incorrect and is subject to significant risks and uncertainties. There can be no assurance that forward-looking information will prove to be accurate. TMX Group Limited and its affiliates assume no responsibility for any forward-looking information in this article. The Future is Yours to See., TMX, the TMX design, TMX Group, Toronto Stock Exchange, TSX, TSX Venture Exchange, TSXV and Voir le futur. Réaliser l'avenir. are the trademarks of TSX Inc.
Cannara, Cannara & Leaf Design, Tribal, Nugz and Orchid are the trademarks of Cannara Biotech Inc.