TMX POV - How The Canadian Capital Markets Fuel Entrepreneurship in Canada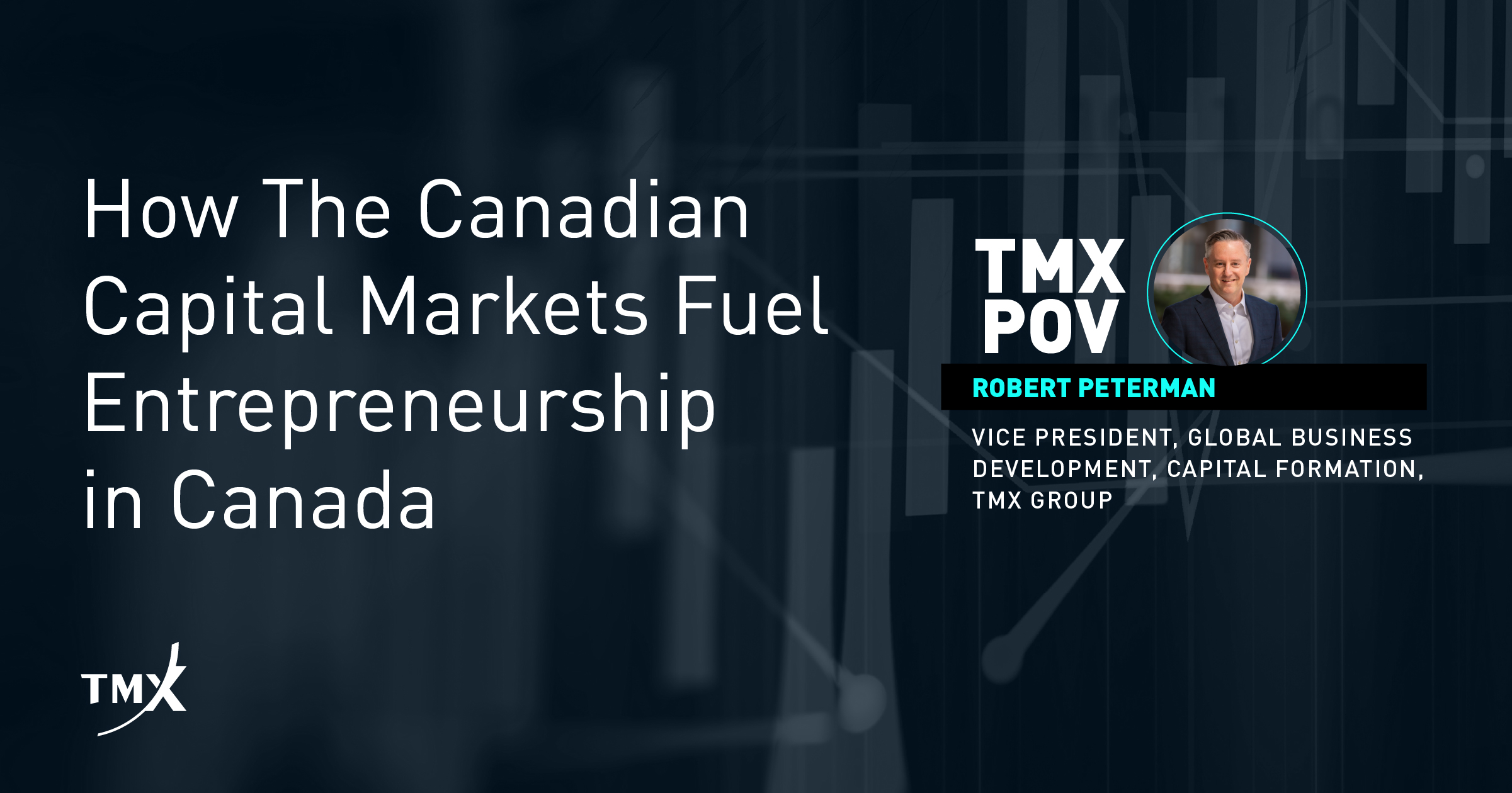 Small and medium-sized enterprises (SMEs) are the backbone of the Canadian economy, driving growth and innovation. Entrepreneurship is an essential contributor to a country's economic prosperity, helping to create thousands of jobs in the communities and industries in which they operate. Canada has a rich history and tradition of entrepreneurship. As of 2020, SMEs in Canada accounted for 88.3% of the total private labour force and more than 50% of the national GDP.1
From a Toronto Stock Exchange (TSX) perspective, we believe in the importance of public and private markets working collectively to help entrepreneurs build a lasting legacy by choosing the path that makes the most sense for their ambitions. Our public venture ecosystem is also recognized as a global leader in funding the growth ambitions of entrepreneurs and early-stage companies across various sectors.
TSX and TSX Venture Exchange (TSXV) are unique from other public markets by allowing entrepreneurs the option to access capital to power their growth at an earlier stage than many other countries. In 2021 alone, Canada's public markets reached new highs in raising $57 billion in equity capital funding. We also saw 237 new corporate issuers from all around the world go public on TSX and TSXV in 2021.2
In my role at TSX and TSX Venture Exchange, I am fortunate to have witnessed firsthand the close connection between our capital markets ecosystem and the fostering of entrepreneurship. TMX Group aims to provide entrepreneurs with continuous access to capital-raising and market visibility opportunities. We have been a National Sponsor of the EY Canada Entrepreneur Of The YearⓇ Awards for several years to further our commitment to helping entrepreneurs.
Public market participants provide financial and strategic support to Canadian entrepreneurs, which enables them to pursue their strategic objectives and compete on a national and global stage. By listing on the public markets, these businesses may gain continuous access to capital, reduce reliance on debt, and increase their profile among analysts and investors.
At the same time, Canadian investors have a unique opportunity to invest early in prospective visionaries and industry leaders, as well as to support entrepreneurs throughout the spectrum of their growth journey, from early stage to potential unicorn.
"Entrepreneurs are often the crux of ground-breaking products, services and technology that help to build a better world. But ideas cannot grow and scale on brainpower alone," says Paula Smith, EY Entrepreneur Of The Year Canada Program Director. "Access to capital and inclusive financing allow transformative ideas to flourish into reality. Ultimately, capital markets fuel entrepreneurship to unlock innovation that spurs job creation, economic growth and social prosperity across Canada."
Legacy of Canadian Entrepreneurs
Since 2009, more than 50 EY Entrepreneur Of The Year Canada category award winners have been the CEOs of TSX or TSXV-listed companies. The impact these entrepreneurs and their companies have had across communities in Canada—and continue to have to this day—is worthy of special consideration.
Notable EY Entrepreneur Of The Year National award winners include Linda Hasenfratz of Linamar (TSX:LNR), the first female Entrepreneur of the year, Michael Donovan of DHX Media Ltd. (TSX:DHX), the first Atlantic Entrepreneur of the year for Canada, Germain Lamonde of Quebec-based EXFO Inc. (TSX:EXF), Geoffrey Martin of CCL Industries Inc. (TSX:CCL.B), Judi Hess of Copperleaf Technologies Inc. (TSX:CPLF), Louis Têtu of Coveo Solutions (TSX:CVO) and Madeleine Paquin Logistec Corporation (TSX:LGT.B).
In July 2022, the EY Entrepreneur Of The Year Pacific program recognized Hamed Shahbazi, Chairman and CEO of WELL Health Technologies Corp. (TSX:WELL), as one of the regional winners. In addition, Jeff MacDonald, CEO of EcoSynthetix (TSX:ECO), Nicholas Reichenbach, CEO of Flow Beverage Corp. (TSX:FLOW) and Carl Goyette, President and CEO of GURU Organic Energy Corp. (TSX:GURU) are finalists in their respective regional programs.
On January 26, 2023, the next EY Canada Entrepreneur Of The Year winners will be announced, marking another year celebrating Canadian entrepreneurs. Our team at TSX and TSX Venture Exchange looks forward to continuing to support the growth ambitions of Canada's small and medium-sized businesses in the long term.
---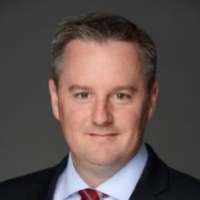 Vice President Global Business Development
Toronto Stock Exchange & TSX Venture Exchange
Follow Robert on
LinkedIn
---
Footnotes
1 Source: "Key Small Business Statistics 2021", Innovation, Science and Economic Development Canada, Government of Canada, https://www.ic.gc.ca/eic/site/061.nsf/eng/h_03147.html (Accessed on June 14, 2022).
2 Source: TSX/TSXV Market Intelligence Group. All data as of December 31, 2021
Copyright © 2022 TSX Inc. All rights reserved. Do not copy, distribute, sell or modify this document without TSX Inc.'s prior written consent. The views, opinions and advice provided in this article reflect those of the individual author. This information is provided for information purposes only. Neither TMX Group Limited nor any of its affiliated companies guarantees the completeness of the information contained in this publication, and we are not responsible for any errors or omissions in or your use of, or reliance on, the information. This publication is not intended to provide legal, accounting, tax, investment, financial or other advice and should not be relied upon for such advice. The information provided is not an invitation to purchase securities listed on Toronto Stock Exchange and/or TSX Venture Exchange. TMX Group and its affiliated companies do not endorse or recommend any securities referenced in this publication. Groupe TMX, TMX, the TMX design, TMX Group, The Future is Yours to See., Toronto Stock Exchange, TSX, TSX Venture Exchange, TSXV and Voir le futur. Réaliser l'avenir. are the trademarks of TSX Inc. All other trademarks used in this document are the property of their respective owners.