IWD Panel: Women in Leadership - Achieving an Equal Future in a COVID-19 World
March 29, 2021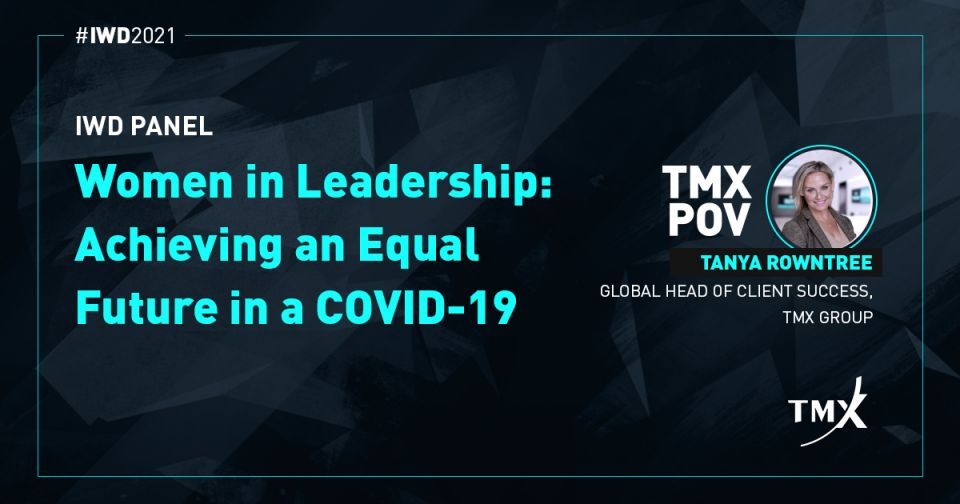 I was honored to host this year's Ring the Bell for Gender Equality Market Open in recognition of International Women's Day event as not only an employee of TMX Group Limited (TMX), but also as a representative of the Leadership team at WE Canada, and WE Global. When we began this Ring The Bell initiative 7 years ago we had no idea the impact that this initiative might have. We started relatively small, and now find ourselves this year participating along with over 100 stock exchanges around the world to raise awareness about the business case for women's economic empowerment and the opportunities for the private sector to advance gender equality and sustainable development.
While we couldn't gather in person this year for the Ring the Bell for Gender Equality event, this year's virtual ceremony allowed us to be joined by TMX employees, clients, stakeholders and members of Women In ETFs and our partner organizations from all over the world. I'd like to thank our partners who've been with us every step of the way. The International Finance Corporation (IFC), the Sustainable Stock Exchange Initiative, UN Global Compact, UN Women, and The World Federation of Exchanges.
We were privileged to conclude this year's event with a panel which brought together female leaders to thoughtfully impart wisdom and learnings from their celebrated careers in the Canadian financial industry. The panel tackled this year's IWD theme, Women in Leadership - Achieving an Equal Future in a COVID-19 World. This theme celebrates the tremendous efforts by women and girls around the world in shaping a more equal future and recovery from the COVID-19 pandemic. It also shines a light on the disproportionate ways that the pandemic is affecting women. Women leaders and women's organizations, their skills, knowledge and networks are desperately needed to effectively lead in the COVID-19 response and recovery efforts—which we discussed in our panel.
Thank you to our organizers and panelists:
Judy Goldring, President and Head of Global Distribution, AGF Management Limited
Kathy Bock, Principal and Head, Vanguard's Americas Business
Marcia Moffat, Managing Director, BlackRock's Country Head of Canada
Sue Lemon CFA, CEO, CFA Society Toronto
Tammy Cash, EVP, Marketing, Horizons ETFs
WE membership is free thanks to our generous sponsors and it's open to Women and Men in the ETF industry. If you aren't a member, I encourage you to visit WomenInETFs.com to join.
---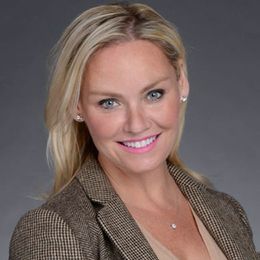 Global Head of Client Success, TMX Group
Follow Tanya on
LinkedIn
---
Copyright © 2021 TSX Inc. All rights reserved. Do not copy, distribute, sell or modify this publication without TSX Inc.'s prior written consent. All content (including any links to third party sites) is provided for informational purposes only, and is not intended to provide legal, accounting, tax, investment, financial or other advice and should not be relied upon for such advice. The views, opinions and advice of any third party reflect those of the individual authors and are not endorsed by TMX Group Limited or its affiliates. TMX Group has not prepared, reviewed or updated the content of third parties on this site or the content of any third party sites, and assumes no responsibility for such information. TMX Group does not guarantee the completeness of the information contained in this publication, and is not responsible for any errors or omissions in or your use of, or reliance on, the information. TMX, the TMX design, The Future is Yours to See., Toronto Stock Exchange, TSX, TSX Venture Exchange, TSXV and Voir le futur. Réaliser l'avenir. are the trademarks of TSX Inc.