TMX POV - Sustainable Bonds: Expanding the Sustainable Fixed Income Market
March 3, 2021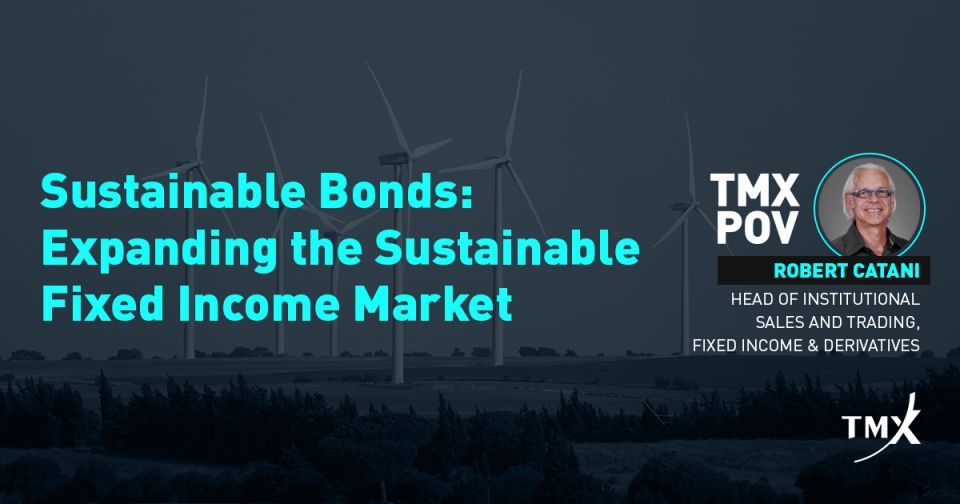 The Canadian sustainable bond market is growing rapidly with more than C$35 billion already raised by over 19 different organizations. There are three types of sustainable bonds: green (to finance renewables, public transit, energy efficiency, etc.), social (targeting positive social outcomes such as housing and education), and transition (to finance a lower carbon future).
A key difference among sustainable bonds and traditional bonds is that there is typically greater transparency around the use of proceeds, management of proceeds and types of project/s that qualify. This is commonly articulated by the issuer of the bond in a framework, such as a green bond framework in the case of green bonds. Sustainable bonds are commonly issued by governments, quasi-governmental organizations and corporations.
Like other resource-rich nations, Canada faces a challenge as it begins to transition to a low-carbon, sustainable economy and capital markets play a critical role in raising the capital required to finance this. Marketplaces help move capital from where it is today to where it needs to be tomorrow. Through its sustainable bond initiative, TMX is using its position as Canada's preeminent marketplace to improve access to sustainable fixed income investments.
The TSX Sustainable Bonds initiative will enable investors to access information and to transact sustainable bonds with the same ease and transparency that they currently enjoy with listed equities. Regulatory approval was received in November 2020, and Sustainable Bonds will be made available for trading on Toronto Stock Exchange (TSX) effective March 1, 2021.
The TMX fixed income team has held numerous meetings with government issuers. These governments are looking forward to the opportunity to increase retail distribution of their debt securities. At the same time and through Toronto Stock Exchange's public comment period for the initiative, market participants have been supportive of the initiative in that it makes sustainable bonds more accessible and transparent. The positive feedback confirms that this is the right product, the right solution, and at the right time.
With over 110 member broker dealers that connect and advise clients, and a transparent trading platform that already averages over one million trades per day, Toronto Stock Exchange has a broad reach to make sustainable bond trading a new tool in every retail investors' toolbox. National Bank Financial and TD Securities, market leaders in Canadian fixed income, are providing critical support as our liquidity partners.
The sustainable bond market in Canada will never be smaller than it is today. This is a very exciting time to be involved with TMX fixed income as we watch Canada transition to a low-carbon, sustainable economy for future generations.
To learn more, visit: tsx.com/sustainable-bonds
---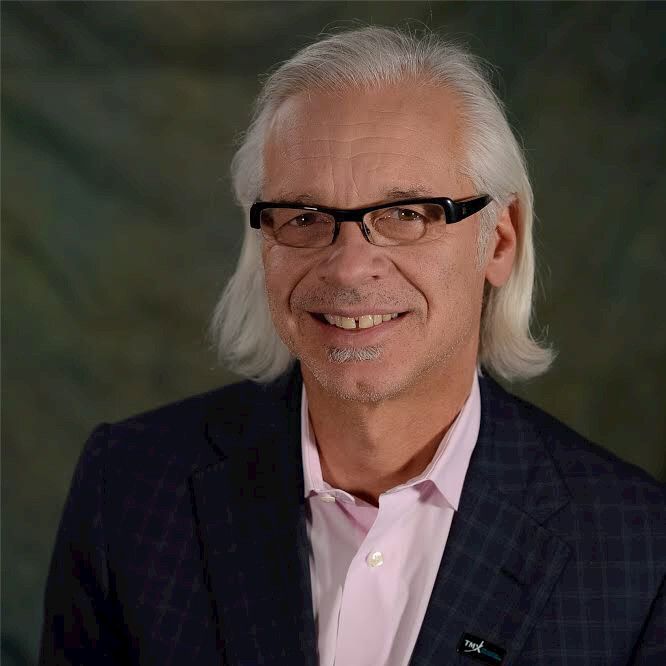 Head of Institutional Sales and Trading Fixed Income & Derivatives
Follow Robert on
LinkedIn
---
Copyright © 2021 TSX Inc. All rights reserved. Do not copy, distribute, sell or modify this document without TSX Inc.'s prior written consent. This information is provided for information purposes only. Neither TMX Group Limited nor any of its affiliated companies guarantees the completeness of the information contained in this article, and we are not responsible for any errors or omissions in or your use of, or reliance on, the information. The views, opinions and advice provided in the article are those of the individual authors.This article is not intended to provide legal, accounting, tax, investment, financial or other advice and should not be relied upon for such advice. The information provided is not an invitation to purchase securities listed on Toronto Stock Exchange and/or TSX Venture Exchange. TMX Group and its affiliated companies do not endorse or recommend any marketplace, exchange or securities referenced in this publication. TMX, the TMX design, The Future is Yours to See., Toronto Stock Exchange, TSX, TSX DRK, and Voir le futur. Réaliser l'avenir. are the trademarks of TSX