TMX POV - Park Lawn leverages public markets to fuel its long-term growth
December 19, 2019
When investors think of growth industries, many probably imagine technology companies disrupting the old way of doing things, or perhaps real estate groups benefiting from a strong commercial real estate market.
I think it's safe to say the funeral business is most likely not on the list.
Yet Park Lawn Corp. (TSX: PLC) – the largest public, Canadian-owned funeral, cremation and cemetery owner and operator – is delivering exactly the kind of rapid growth that captures investor attention and executing with excellence while doing so.
The Toronto-based company was recognized earlier this year as an inaugural member of Toronto Stock Exchange's (TSX) TSX30 ranking, which celebrates the 30 top-performing TSX stocks over the last three years, based on dividend-adjusted share price appreciation. Park Lawn's shares have jumped 131% over this period. Its total return since 2013 – which includes both price appreciation and dividends and distributions – is even more impressive, at more than 300%.
Since becoming Park Lawn's CEO in 2013, Andrew Clark has embarked on a period of aggressive business expansion, underpinned by the company's three-pronged strategy of focusing on acquisitions, growing organically and improving its margins. What began as a relatively small domestic business today is now a North America-wide enterprise with operations in five Canadian provinces and 14 U.S. states.
Clark credits Park Lawn's ability to accelerate its growth in a significant way to the company's ability to access capital through TSX. While the company had been a public entity long before he took the top job, the team decided in 2013 that TSX and its deep pool of investor capital would be the long-term path forward for Park Lawn.
"We always had a vision and an ambition for growth," Clark said. "Accessing the capital markets through TSX allowed us to expedite our plans."
There were three key reasons why this made sense.
First, at the time, Park Lawn was an income trust with a monthly dividend in a low interest rate environment.
"That allowed us to say to investors, 'look, we have a growth plan – we pay a very attractive, sustainable yield. We are going to pay you that dividend to wait while we execute and grow.'"
Second, there was a scarcity of public issuers in the funeral services market, with just six in North America. After 2014, if investors wanted to invest in this space, Park Lawn was the only direct option, which "meant that we had some inherently defensible features" as an investment, Clark added.
Last but not least, the funeral sector is fragmented, full of small, private and often family-owned businesses. If acquisitions were going to be a part of the strategy, the public markets offered Park Lawn an attractive currency for deal making. The company has since become an industry consolidator: In 2018 alone, it spent C$275-million on acquisitions, and as of its second quarter of 2019, it has earmarked another C$170-million for more deal making.
Public markets may offer incubation period, and permanent capital
In its current incarnation as a public company, Park Lawn first started trading on TSXV) before graduating to TSX in 2016. This makes it something of a standout among most small- and mid-sized companies in Canada.
That's because companies believe they have to be in a position to launch a large, "swing for the fences" IPO before even considering the idea of public markets. However, failing to consider the public markets as a source of capital can direct companies towards funding alternatives from venture capital and private equity firms, which have a runway of just a few short years before potentially forcing the business into an exit or sale. This can have significant, and not always positive, implications for the strategy of the business, as well as how it chooses to grow.
TSXV can offer companies an incubation period during which they can lay out their strategic foundations for growth and become comfortable with regularly reporting results and other types of disclosure obligations.
Park Lawn is also an excellent example of a company that utilized TSX Venture Exchange (TSXV) as a pivot from the income trust structure that was phased out in 2011. The company reset its structure while embarking on a period of significant growth, which has only been enhanced by graduating to TSX, accessing greater pools of capital and gaining a larger analyst following.
Indeed, that level of patient pace of transition was one of the reasons why Park Lawn committed to the public-markets for continued growth, Clark says.
"One of the things that we like about the public markets is that while individual shareholders may change, the capital is permanent. That's a highly attractive feature."
---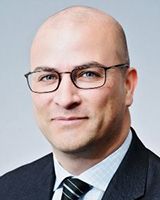 Head of Business Development, Diversified Industries
Covers a broad range of diversified growth sectors (consumer, industrial, financial, real estate) for new listing opportunities at Toronto Stock Exchange and TSX Venture Exchange by leveraging over 10 years of investment banking experience assisting small and mid cap issuers maximize their capital markets initiatives.
Follow Ryan on
LinkedIn
---
Disclaimer

This information is provided for information purposes only. Neither TMX Group Limited nor any of its affiliated companies guarantees the completeness of the information contained in this document/presentation and we are not responsible for any errors or omissions in or your use of, or reliance on, the information. This presentation is not intended to provide legal, accounting, tax, investment, financial or other advice and should not be relied upon for such advice. The information provided is not an invitation to purchase securities listed on Toronto Stock Exchange and/or TSX Venture Exchange. TMX Group and its affiliated companies do not endorse or recommend any securities referenced in this document.

© 2019 TSX Inc. All rights reserved. Do not copy, distribute, sell or modify this document without TSX Inc.'s prior written consent. TMX, the TMX design, TMX Group, Toronto Stock Exchange, TSX, TSXV Venture Exchange and TSXV are the trademarks of TSX Inc.