TSX Venture Exchange Top Performer in 1H 2016
July 18, 2016
As the first half of the year came to a close, we are pleased to see the S&P®/TSX Venture Composite Index has out-performed other major global indices. In fact, the S&P/TSXV Composite was up 39% year-to-date through June 30, leading in overall growth by a wide margin over other indices. The gains are even more significant when we measure the performance of the index since the year's lowest closing level: from January 20 through June 30, the S&P/TSXV Composite was up 54%.
Comparison of Major Index Performance

Source: S&P Global Market Intelligence, as at June 27, 2016.
TSX Venture Exchange trading data
Year to date June 30, 2016, volume traded on TSXV was up 83%, value traded is up 160% and the number of transactions were up 101%.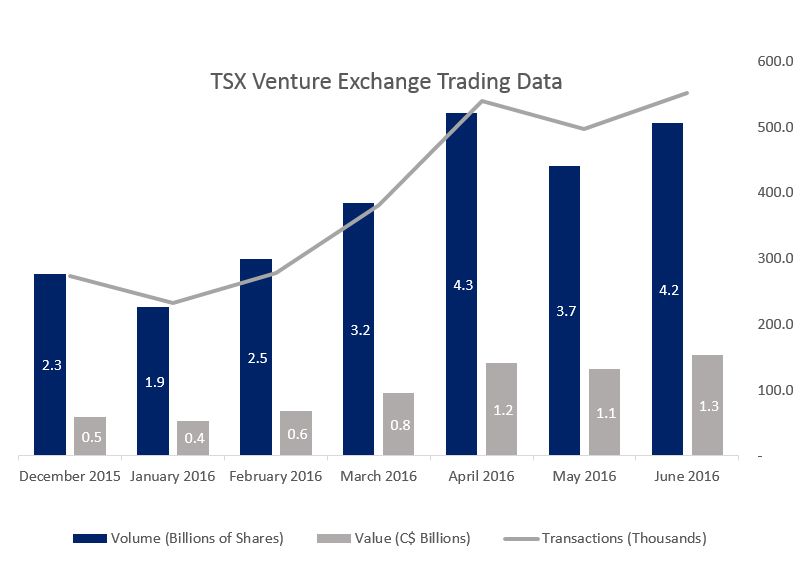 We hope to see a sustained surge in upward momentum as Canada's public venture market continues to move beyond the struggles of recent years.