TMX Group introduces TMX Analytics
February 25, 2016
TMX Group yesterday introduced TMX Analytics, a new data analytics product designed to help our clients make better trading and investment decisions. TMX Analytics is a cloud-based application that offers extensive real-time and historical information and insight into the Canadian and U.S. capital markets.
The new product synthesizes vast quantities of raw data derived from TMX marketplaces and other public markets in Canada and the U.S. and translates it into equity market analytics that provide insight into the behaviour of listed securities and the participants that trade them. Among the key features, TMX Analytics delivers insight into market liquidity and price discovery; provides analysis of routing decisions in a multiple market environment; measures the expected impact of pre-trade models based on market dynamics; and enables post-trade analysis of trading strategies, as well as order flow and transaction cost analysis.
Representatives of TMX Datalinx and TMX Insights yesterday held a market close ceremony to celebrate the launch of TMX Analytics, and welcomed current and potential clients to an evening cocktail reception to showcase TMX's new market analytics product and its key features.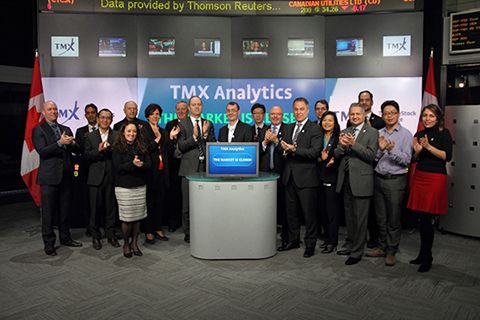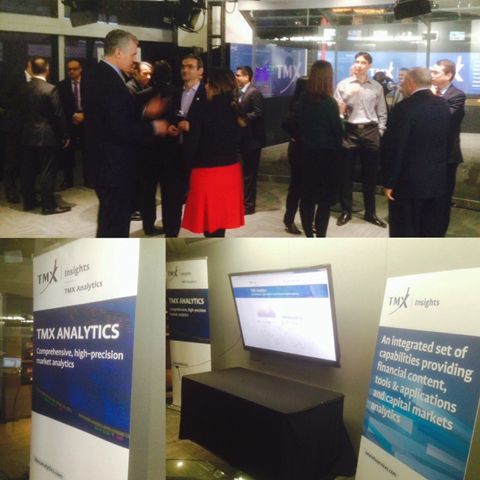 For more information, visit http://www.tmxinfoservices.com/tmx-insights/tmx-analytics.