Nicholas Thadaney Joins TMX Group
September 1, 2015
Last month, TMX Group named Nicholas Thadaney President and CEO, Global Equity Capital Markets. Effective today, Mr. Thadaney assumes his new position, which is responsible for all of TMX Group's equity listing and trading activity.
Mr. Thadaney joins TMX Group after almost 25 years in the investment industry. He was most recently with ITG Canada Corp. for 15 years, where he served as Chief Executive Officer with responsibility for managing all aspects of the business.
---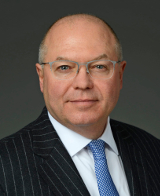 "TMX Group has begun an essential evolution to become a technology driven solutions provider that puts clients first. Nick will bring an entirely fresh approach to the equities business by developing superior value propositions from the perspective of the market and our clients. Nick brings extensive business, leadership and client development experience, and we are excited to welcome him to our team to help drive this historic transformation of TMX."
— Lou Eccleston, CEO, TMX Group
---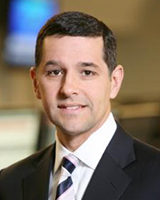 "I am very excited to be joining the team at TMX Group as we work together to strengthen and build upon the successes of these iconic brands, which are essential to Canada's capital markets as well as the economy as a whole. I am also very much looking forward to the opportunity to collaborate with our clients to help them build their businesses."
— Nicholas Thadaney, President & CEO, Global Equity Capital Markets, TMX Group
---
CLICK HERE to view Mr. Thadaney's full biography.