TSX and TSXV Dispatch to Mexico City
May 22, 2015
Toronto Stock Exchange (TSX) and TSX Venture Exchange (TSXV) were in Mexico City earlier this week to host two roadshows to showcase capital raising opportunities on Canada's leading public equities markets for Mexico-based companies in the mining and oil & gas sectors.
More than 140 attendees registered for the two half-day events, including executives from private companies in the extractive and energy sectors, government representatives from Mexico and Canada, as well as capital market service providers and financial services representatives. The events provided information about how natural resources companies from Mexico – both small and large, from grass roots explorers to developers and producers – can access all-important growth capital on TSX and TSXV. The roadshows also featured industry professionals and keynote presentations by CEOs from two exchange-listed companies. The events closed off with networking sessions featuring leading investment bankers and advisors from Canada active in the mining and oil & gas sectors.
Government partners included the Government of Canada, the Province of Alberta, the Province of Ontario and Export Development Canada. Private sector partners included Fasken Martineau, Fideicomiso de Fomento Minero (FIFOMI), GMP Securities, KPMG, McCarthy Tétrault, Norton Rose Fulbright, PI Financial, Scotiabank and Torys LLP.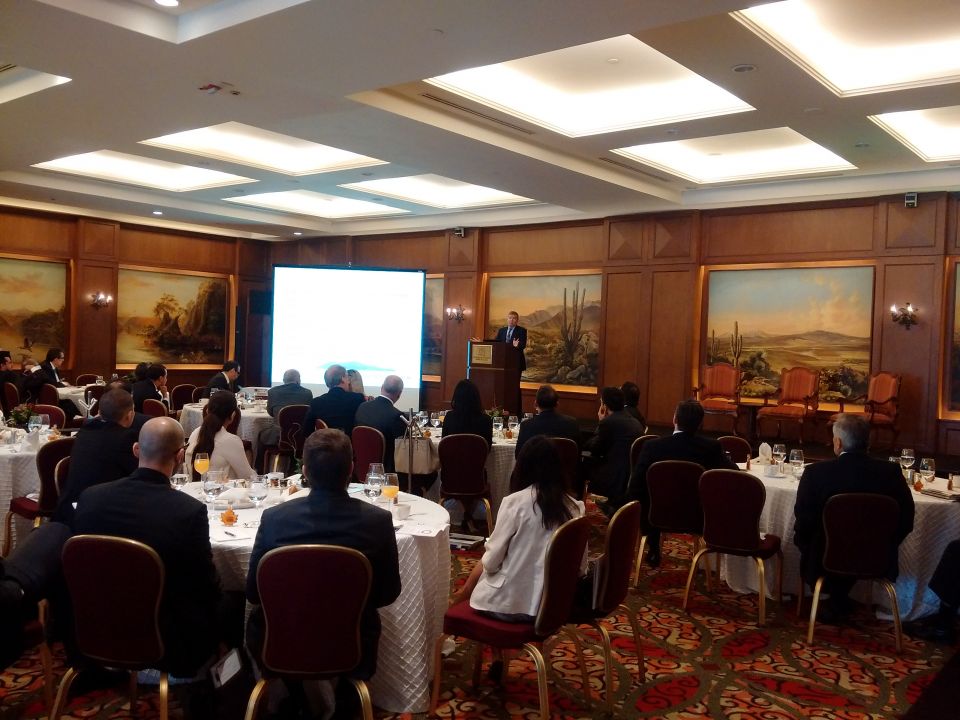 Torex Gold Resources Inc. (TSX:TXG) CEO Fred Stanford addresses the audience
Click here to view the Mining Seminar Agenda (May 20, 2015).
Click here to view the Energy Seminar Agenda (May 21, 2015).