Announcing the 2015 TSX Venture 50 "Pick of the Street"
April 10, 2015
On February 11, 2015, we announced the 2015 TSX Venture 50®, a ranking of strong performing companies spanning five industry sectors on TSX Venture Exchange (TSXV). Following the official announcement of this year's ranking, a selection of Canada's professional investment community was polled by TMX Equicom – a division of TSX Company Services – for their choice of the "Pick of the Street" in each sector.
We were pleased to announce this year's "Pick of the Street" companies at the Venture 50 Spotlight event in Montreal yesterday. Held at the Pointe-à-Callière Museum near the Old Port, the event welcomed about 75 attendees including retail and institutional investors, investor relations professionals, and representatives from the financial community in Montreal.
The 2015 "Pick of the Street" companies are:
| Sector | Company |
| --- | --- |
| Clean Technology | EnWave Corporation (ENW) |
| Diversified Industries | theScore, Inc. (SCR) |
| Mining | NexGen Energy Ltd. (NXE) |
| Oil & Gas | Pine Cliff Energy Ltd. (PNE) |
| Technology & Life Sciences | Patient Home Monitoring Corp. (PHM) |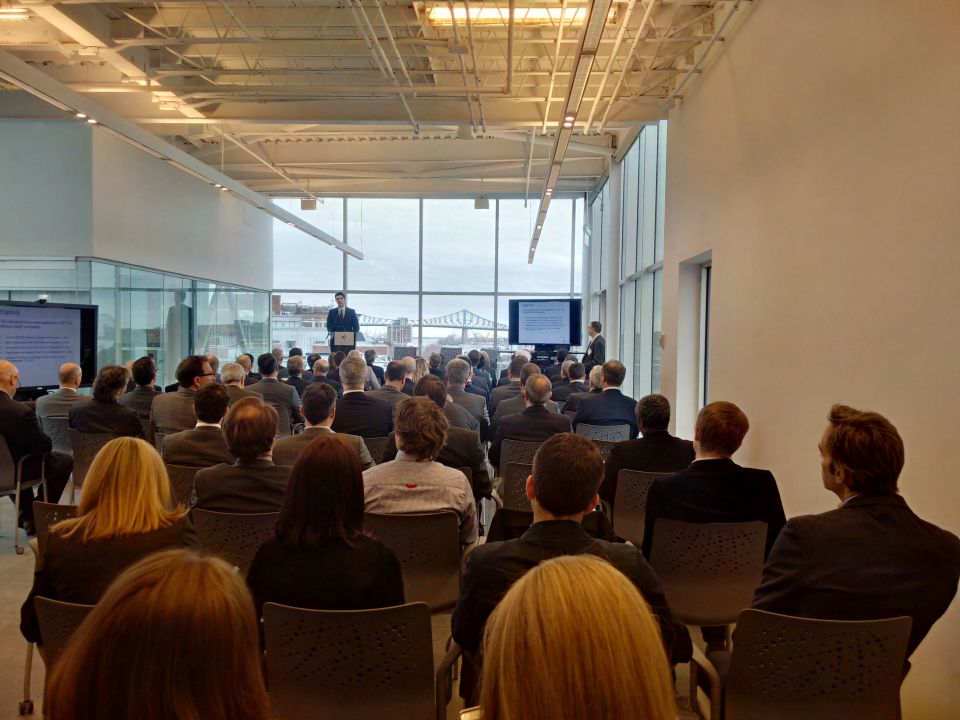 Mr. Harout Chitilian, City Councilor, City of Montréal and Vice-Chair, City Council Executive Committee, provides welcome remarks.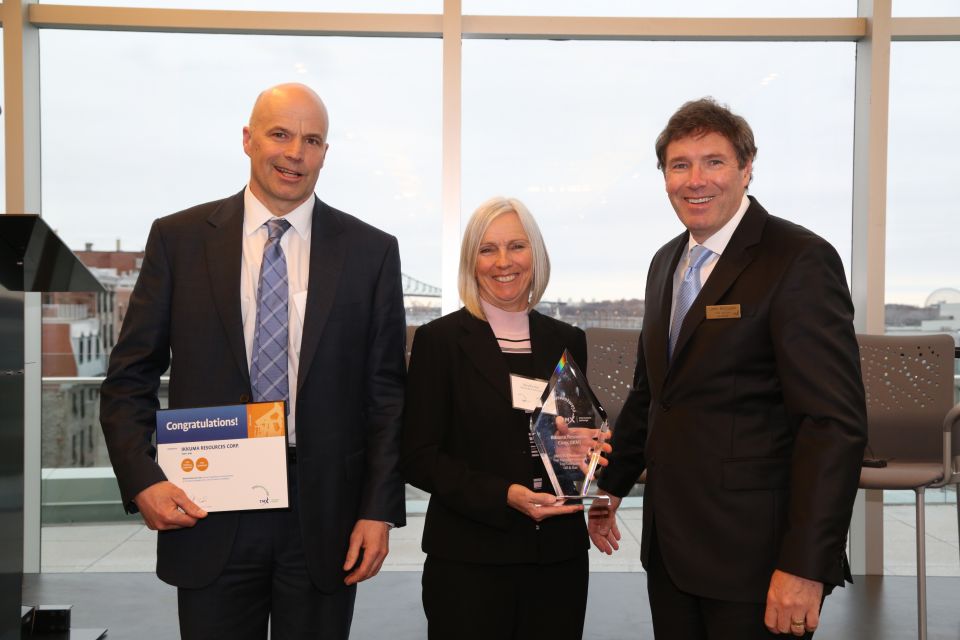 John McCoach, President, TSX Venture Exchange, congratulates the 2015 TSX Venture 50 top-ranked company across all sectors: Ikkuma Resources Corp. (IKM), a Calgary-based oil & gas company that listed on TSXV in 2004.
Congratulations to each of these companies! Your 2014 performance has been recognized by the professional investment community, including fund managers, analysts, bankers and retail brokers who were included in our poll.
Click here to download a copy of a 2015 TSX Venture 50 special feature.