TMX Group Announces TMX Security Risk Ratings
April 6, 2015
On April 1, 2015, TMX Group announced the introduction of TMX Security Risk Ratings, a new reference data product designed to support Canadian investment firms in conducting client suitability assessments, an Investment Industry Regulatory Organization of Canada (IIROC) requirement.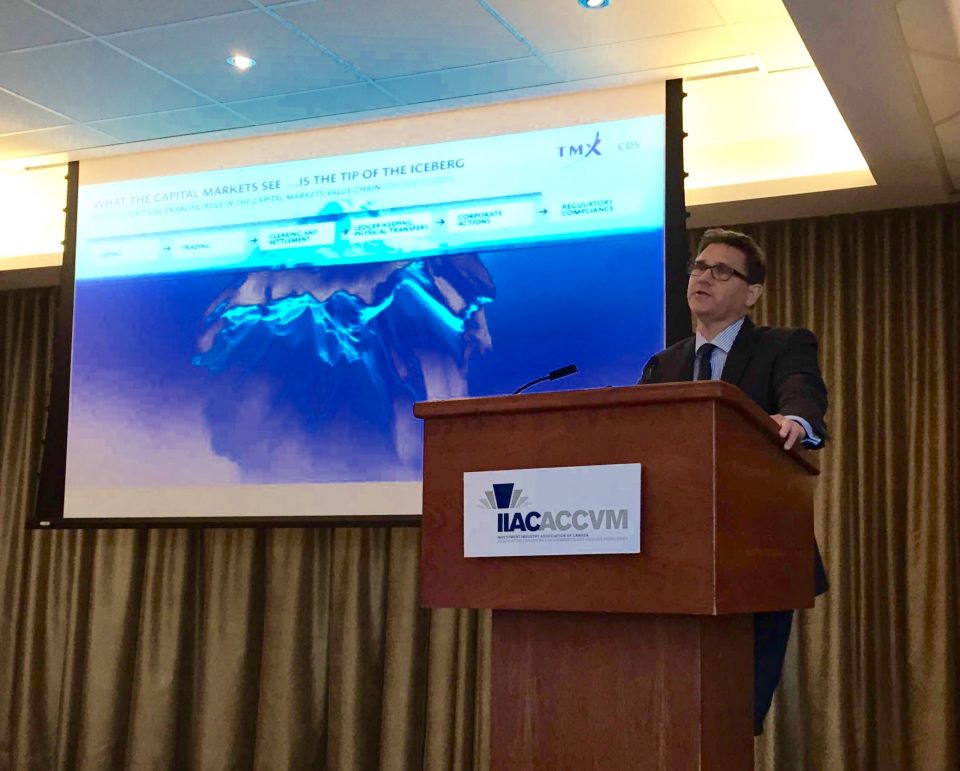 Jean Desgagné, President and CEO of CDS addresses the
2015 IIAC Compliance and Operations Symposium on April 1, 2015

In today's increasingly fast-paced and complex marketplace, the Canadian investment community faces the escalating challenge of addressing large volumes of client suitability assessments. Expected to launch later this year, TMX Security Risk Ratings will create a collaborative, independent and standardized approach to client suitability. The service will include the most widely-held Canadian and U.S. securities, each with a unique identifier and risk rating, ready to use as a reference point or within automated compliance screening programs.
Read the full media release here: http://www.tmx.com/newsroom/press-releases?id=300
For more information about TMX Security Risk Ratings, please visit www.tmxsrr.com.