Moving the Annual Report into the Digital Age
December 17, 2014
TMX Equicom, Canada's leading provider of investor relations and strategic corporate communications, recently won five new awards for both corporate website and online annual report design from iNOVA, an international website design competition drawing entrants from over 60 countries worldwide.
Click the image below to view one of the winning projects, COM DEV International Ltd. (TSX:CDV)'s 2013 Online Annual Report: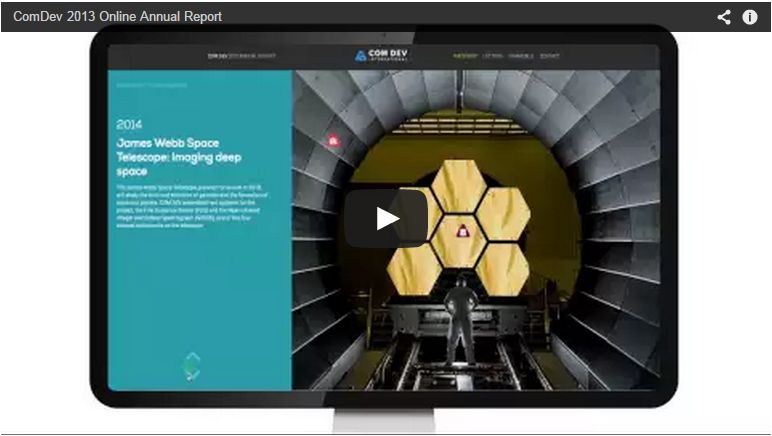 TMX Equicom iNOVA Award Winners:
TMX Equicom has been in the business of producing annual reports for more than a decade. An increasing number of annual reports developed by the company are being delivered online. The business' strategic design team approaches online reports in a fundamentally different way than a printed piece. They take full advantage of the medium they work in, and present corporate information in a fresh, engaging and different way by adapting its design to the web and online capabilities.
The results speaks for themselves.