TMX POV - Supporting issuers in their search for capital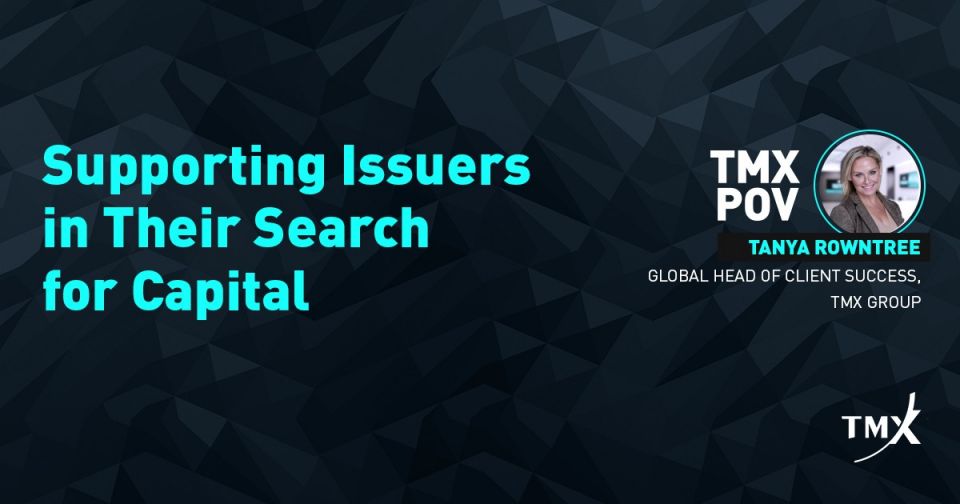 By listing on Toronto Stock Exchange (TSX) and TSX Venture Exchange (TSXV), some of Canada's most innovative and fastest-growing small and mid-sized companies look to raise capital from retail and institutional investors to finance their growth.
Like their larger counterparts, they seek access to the broad and robust ecosystem that supports the funding needs of companies listed on these exchanges. From research coverage and advisor support to a dynamic investor base, this ecosystem generates the capital that companies need to sustain their growth.
In recent years, the conditions unique to smaller companies have inhibited their full access to this ecosystem. Funding available to some small-cap issuers has become limited. Research coverage has diminished. And with limited resources, these companies often have fewer opportunities to interact with potential investors.
As the premier two-tiered capital formation platform in the world for companies at all stages of growth, TSX and TSXV already have a number of programs and initiatives in place to address these challenges, ranging from our company showcases and sponsored investor events to investor newsletters and web-based information platforms.
Now we've created a program to address the specific concerns of small and mid-cap issuers on TSX and TSXV. With the unique needs of these issuers in mind, we've repositioned and expanded existing initiatives into a single Corporate Access Program that focuses specifically on enhancing investor access, improving liquidity and attracting research coverage.
Under the leadership of Omar Khafagy, the Corporate Access Program will support issuers in attracting attention from retail and institutional investors not just in Canada but offshore, as well. The program launch timing is especially appropriate as retail investors become more active in capital markets. But it also meets a pressing need to reacquaint institutional investors with the opportunities presented by small-cap issuers.
In recent years, institutional investors have reduced their focus on many of these issuers. Many independent brokers who once paid attention to the small-cap market have disappeared, while most larger firms no longer support this segment of the market. With fewer investors willing to accommodate the risks involved, the amount of institutional capital with a mandate focused on the small-cap space has diminished.
With fewer investment dealers and intermediaries monitoring their performance, some small-cap issuers struggle to attract research coverage. Without the market awareness that comes from such coverage, they lose opportunities to connect with institutional investors and miss out on events such as bank-sponsored investor conferences.
They could, of course, pay to participate in for-profit investor events, but the fees involved, which can amount to thousands of dollars, put a strain on the limited budget of even the most successful small-cap issuer. As a result, these issuers sometimes have to forfeit opportunities to raise their profile and enhance market awareness to attract new pools of capital and improve their trading liquidity.
To address these challenges, the Corporate Access Program will provide issuers with opportunities to build their profile and enhance their engagement with investor audiences. The program will also provide advisory services to equip them with insights on best practices, and will offer the market intelligence they need to help support their efforts to identify trends on where capital is flowing and to expose them to unexplored pools of capital.
Specifically, the Corporate Access Program offers:
Profile: Issuers can present themselves to targeted pools of investors through our TMX-led and TMX-sponsored investor events. The program will also assist issuers with raising market awareness by helping them engage indirectly with different investor audiences through C-suite interviews and other digital-first initiatives.

Advisory: Drawing on TMX's resources, the program will provide issuers with best practices on topics related to investor access. These best practices will extend to conducting investor meetings, investor targeting, investor-relations website design and developing other investor-focused materials. All of these best practices not only contribute to enhanced investor access but also improve the opportunities among small-cap issuers for achieving positive investor engagement.

Intelligence: Ranked among the leading equity exchanges in the world, TMX has the capacity and experience to provide issuers (directly and via partnerships) with best-in-class tools and services they need to expose them to larger pools of capital. The program will help them in identifying investor targets, guide them on how to attract research coverage and assist them in monitoring their shareholder and trading activity. Issuers can also gain insight into peer ownership data and trends in global capital flows.
The Corporate Access Program focuses on our small and mid-cap issuers, but it is not aimed exclusively at these companies and offers support to larger companies, as well.
For issuers of all sizes, the program aims to facilitate their ability to connect directly and indirectly with relevant investors and to improve their access to capital, thus contributing to their growth, funding and success.
To learn more, please click here or contact issuer.services@tmx.com.
---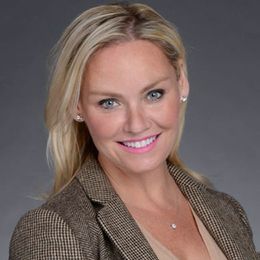 Global Head of Client Success, TMX Group
Follow Tanya on
LinkedIn
---
Copyright © 2021 TSX Inc. All rights reserved. Do not copy, distribute, sell or modify this document without TSX Inc.'s prior written consent. This information is provided for information purposes only. Neither TMX Group Limited nor any of its affiliated companies guarantees the completeness of the information contained in this publication, and we are not responsible for any errors or omissions in or your use of, or reliance on, the information. This publication is not intended to provide legal, accounting, tax, investment, financial or other advice and should not be relied upon for such advice. TMX, the TMX design, The Future is Yours to See., Toronto Stock Exchange, TSX, TSX Venture Exchange, TSXV and Voir le futur. Réaliser l'avenir. are the trademarks of TSX Inc.