PUNTO DE VISTA DE TMX - ESTO ES SOLO EL COMIENZO...
24 de noviembre de 2021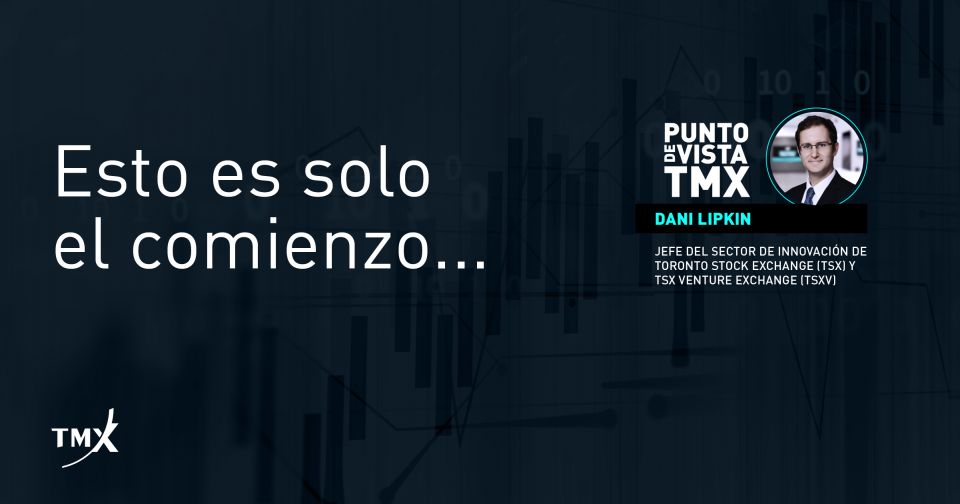 ¿Sabían que 2021 fue un año sin precedentes para el sector tecnológico de Canadá? Se batieron récords en términos de OPI, inscripciones de nuevas compañías y actividad de financiamiento. El capital recaudado en los mercados públicos para compañías de innovación ya ha eclipsado al récord anual previo de 2020. El capital de riesgo recaudado en los primeros seis meses del año sobrepasó todos los registros de años completos según el seguimiento realizado por la Asociación de Capital de Riesgo y Capital de Inversión de Canadá (CVCA, por sus siglas en inglés). La cantidad de compañías de tecnología canadienses que comienzan a cotizar en bolsa es la más grande de la historia. Es un momento brillante para el ecosistema tecnológico y toda la labor realizada con miras a crear una economía de innovación significativa.
Sin embargo, al escuchar lo que se comenta en el sector, como por ejemplo que "se ha reducido el volumen de las OPI", "expectativas poco realistas" o "las OPI no logran despegar", nos preguntamos si se están refiriendo al mismo mercado de recaudación de capital en el que estamos. Este es uno de los períodos más importantes de la historia para las compañías tecnológicas en los mercados públicos de Canadá; no hay duda de eso. Sin embargo, en algunos casos se lo ha tratado como un fracaso.
Recaudar $10 millones, y ni hablar de $100 millones, es un notable logro para cualquier compañía. Por eso, el hecho de que una compañía salga al mercado y recaude $100 millones en el marco de una OPI debe celebrarse como un hito monumental.
Hasta el 12 de noviembre, Toronto Stock Exchange (TSX) ha visto a 24 compañías del sector de innovación comenzar a cotizar en bolsa mediante una OPI (con un total de 74 nuevas inscripciones del sector de innovación). Estas 24 compañías han despertado el interés del público inversionista. Para ellas, la OPI no es el fin del camino, sino la continuación de su trayectoria como empresa. Es una forma de asistirlas en su próxima etapa de crecimiento, ayudarlas a acelerar su estrategia, brindarles más capital para posibles adquisiciones y contribuir a que obtengan publicidad a través de sus inscripciones en bolsa. Las compañías comienzan a cotizar en bolsa con la perspectiva a largo plazo de que el hacerlo las ayudará a crecer y a convertirse en líderes en su categoría y así crear compañías multigeneracionales. La OPI es solo el comienzo.
Al observar las estadísticas de financiamiento de las compañías de innovación inscritas en TSX y TSX Venture Exchange, la mayor parte del financiamiento corresponde a financiamientos de seguimiento, no a fondos resultantes de OPI. De los $19.800 millones recaudados por las compañías de innovación durante los primeros diez meses de 2021, solo el 26% del monto total corresponde a nuevas cotizaciones en bolsa. El capital inicial recaudado por compañías que comienzan a cotizar en bolsa es solo el inicio de aquellas compañías que recurren a los mercados públicos para obtener capitales.
Cuando estas 24 compañías comenzaron a negociarse en TSX, muchas se enfocaron en el desempeño de sus acciones durante los primeros días de negociación. Evaluar el éxito o el fracaso de una OPI en base a la evolución de la negociación de las acciones durante las primeras semanas no representa un indicador de su desempeño futuro. Como cualquier acción que se negocia en un mercado público, no se puede evaluar su desempeño en el corto plazo. Las compañías que tienen un buen desempeño a largo plazo y que ejecutan sus planes de negocio se ven recompensadas en el largo plazo con un sólido desempeño en el precio de sus acciones. Para poder evaluar el éxito de las compañías tecnológicas en el largo plazo, es mejor observar el desempeño del índice denominado S&P/TSX Capped Information Technology Index* (TR) --dado que monitorea a 24 compañías clasificadas como compañías de tecnología de la información que se encuentran en el S&P/TSX Composite Index*-- el cual durante los últimos 10 años ha tenido un rendimiento anualizado del 24,4% (hasta el 29 de octubre de 2021). Los primeros días de negociación son solo el inicio de un camino de rendimiento que afortunadamente será largo y exitoso para los inversionistas en una OPI.
Cuando se fija el precio de una OPI, el precio por acción debe equilibrarse con el capital que la empresa habrá de incorporar para conducir el negocio con el objetivo de ampliar sus ventas y completar adquisiciones. En nuestra opinión, una adecuada fijación del precio de una OPI es algo bueno, que permite a la compañía atraer inversionistas a largo plazo.
Por eso, no debe evaluarse el éxito o el fracaso de una OPI por lo que pasa inmediatamente después del primer día de negociación. Felicitemos a las sorprendentes compañías que han accedido a cotizar en bolsa. No es algo fácil de lograr, y debemos reconocer el gran éxito de todo el ecosistema del sector de innovación en ayudar a que estas compañías hayan llegado al punto de poder lanzar una OPI.
---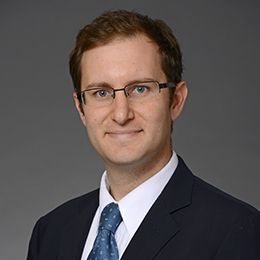 Jefe del Sector de Innovación
Toronto Stock Exchange y TSX Venture Exchange
LinkedIn
---
Copyright © 2021 TSX Inc. Reservados todos los derechos. Se prohíbe la reproducción, distribución, venta o modificación de este documento sin la previa autorización de TSX Inc. La información se brinda solo con fines informativos. Ni TMX Group Limited ni ninguna de sus filiales garantizan la exhaustividad de la información contenida en esta publicación, y no asumimos responsabilidad por errores u omisiones en la referida información ni por el uso o confianza en ella. Esta publicación no tiene como propósito brindar asesoramiento jurídico, contable, impositivo, de inversión, financiero o de otro tipo, y no debe emplearse como fundamento para un asesoramiento de tal naturaleza. La información provista no constituye una invitación para comprar valores que cotizan en Toronto Stock Exchange y/o en TSX Venture Exchange. El Grupo TMX y sus filiales no avalan ni recomiendan los valores a los que se hace referencia en esta publicación. The Future is Yours to See., TMX, el diseño de TMX, Toronto Stock Exchange, TSX, TSX Venture Exchange, TSXV y Voir le futur. Réaliser l'avenir. son marcas de TSX Inc.
* S&P/TSX Capped Information Technology Index y S&P/TSX Composite Index (los "Índices") son productos de S&P Dow Jones Indices LLC o sus filiales ("SPDJI") y TSX Inc. ("TSX"). Standard & Poor's® y S&P® son marcas registradas de Standard & Poor's Financial Services LLC ("S&P"); Dow Jones® es una marca registrada de Dow Jones Trademark Holdings LLC ("Dow Jones"); y TSX® es una marca registrada de TSX. SPDJI, Dow Jones, S&P, sus respectivas filiales y TSX no patrocinan, avalan, venden ni promocionan productos en base a los Índices, y ninguna de estas entidades formula ninguna declaración respecto de la conveniencia de invertir en dichos productos ni asume responsabilidad por errores, omisiones o interrupciones de los Índices o los datos asociados a ellos.