Shorcan DCN accelerates TMX's Digital Strategy
April 6, 2018
As new technologies continue to redefine the global business landscape, TMX Group remains firmly committed to solving day-to-day client challenges across the markets we serve.
With a digital strategy, launched in 2016, focusing on building partnerships with innovative industry leaders and exploring tangible ways to apply emerging technologies to address the evolving needs of a vast client base, the recent cryptocurrency initiative announced by TMX Group demonstrates exactly that.
Shorcan DCN, Canada's leading multi-asset class broker, is teaming up with Paycase Financial (Paycase), to provide brokerage services and global data products. TMX Group will be offering a new cryptocurrency brokerage service focused on Bitcoin and Ether.
Toronto-based Paycase is well-versed in this space as a value network and trustware provider for decentralized financial services, nationally recognized for their universal mobile-first remittance platform.
"With the recent surge in activity in digital currency markets across the globe, the need for reliable infrastructure services has become more and more pronounced," said Peter Conroy, President, Shorcan. "We are excited to enter this evolving market with an industry leader like Paycase Financial to bring our combined expertise to a new client base."
Shorcan DCN has been designed to leverage the unique combination of Shorcan Brokers' proficiency in providing clients in the Canadian financial industry with liquid, efficient and reliable brokerage services with Paycase's premier cryptocurrency data aggregation platform and established worldwide network of industry leaders and participants.
Through the establishment of this brokerage service, Shorcan DCN, together with Paycase, will create proprietary-based cryptocurrency benchmarks based on consolidated data from the world's leading crypto exchanges as well as over the counter, or OTC, brokered volume.
"Shorcan DCN represents a significant step forward in the execution of TMX Group's digital strategy," John Lee, Managing Director, Enterprise Innovation & Product Development, TMX Group. "As new technologies continue to reshape the global financial industry, we continue to explore new ways to evolve our business to address client needs in both traditional and non-traditional markets."
The combined strength of this partnership is truly exciting and we look forward to the weeks ahead!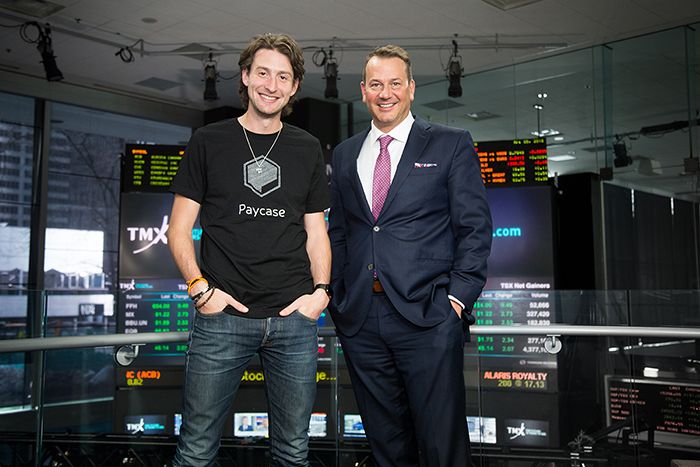 The future is yours to see.
For more information on Shorcan DCN and Paycase, visit shorcandcn.com and paycasefinancial.com.
To view the media release visit TMX Shorcan Announces Cryptocurrency Initiatives.