TSX Ignite Continues Live Events in Halifax
September 17, 2014
Toronto Stock Exchange (TSX) and TSX Venture Exchange (TSXV) continued the TSX Ignite live event series in Halifax yesterday. Launched earlier in 2014, the national program is designed to help support the growth and development of small- and medium-sized enterprises (SMEs) in Canada by providing companies with information, insight and tips on how to build great businesses.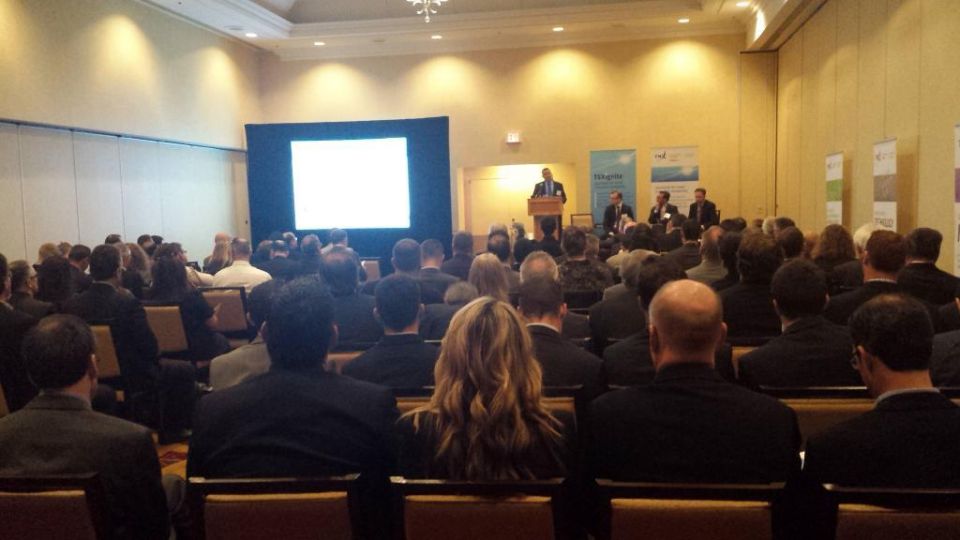 The first in a series of seven live events for TSX Ignite kicked off at the MaRS Discovery District in Toronto last month to a sold-out audience of over 250 attendees. The live events component of the program bring together leading banking, legal and accounting advisors to share experiences and best practices with entrepreneurs at all stages and from all sectors.
The Halifax live event topics included keys to raising capital, important building blocks for success and common mistakes to avoid. Below is a look at the event's panel topics and participants:
"Must Do" Tips for Raising Capital – Daniel Holland, Executive Vice Chairman & Managing Director at Beacon Securities Limited; Max Satel, Director, Investment Banking at Mackie Research Capital Corporation; and Ross Marshall, Senior Vice President, IPO Roadshows, TMX Equicom.
Fireside Chat – Robert Orr, CEO and Managing Director at Cuna del Mar and John Risley, President and CEO at Clearwater Fine Foods Inc.
Four Practices to Make Your Company Better – Dan Jennings, Partner, BDO; Glenn Jessome, Principal, JESSOMELAW; Allen Jenkins, Partner, PwC; and Colleen Keyes, Partner at McInnes Cooper.
The DHX Growth Story – David Regan, DHX Media Ltd.
TSX and TSXV worked with leading experts and advisors across Canada to assemble value-added information for companies and entrepreneurs at all stages of growth and from all sectors, both private and public. Over 20 Canadian law firms, accounting firms and investment banks collaborated to provide input and content on all aspects of the program. Several industry organizations are also helping to promote TSX Ignite across Canada.
Click here to see a list of sponsors and partners supporting TSX Ignite.