TMX Team Proves to be Scrabble Masters
March 9, 2018
This week marked Bay Street's annual SCRABBLE CORPORATE CHALLENGE where senior executives gathered together to test their skills in a spirited Scrabble tournament, collectively raising funds for FRONTIER COLLEGE, Canada's oldest literacy organization that provides free literacy programs for children, youth, and adults across the country.
Congratulations goes to the first place winning team from TMX Group scoring an impressive 860 points. TMX participants from the General Counsel Office included: Su Chun, Michelle Kisluk, Tony Hoffman and Pierre Tellis. Su Chun also won the highest score award!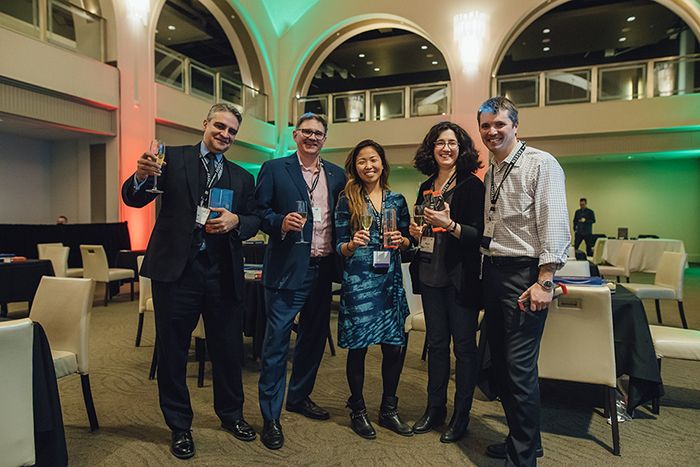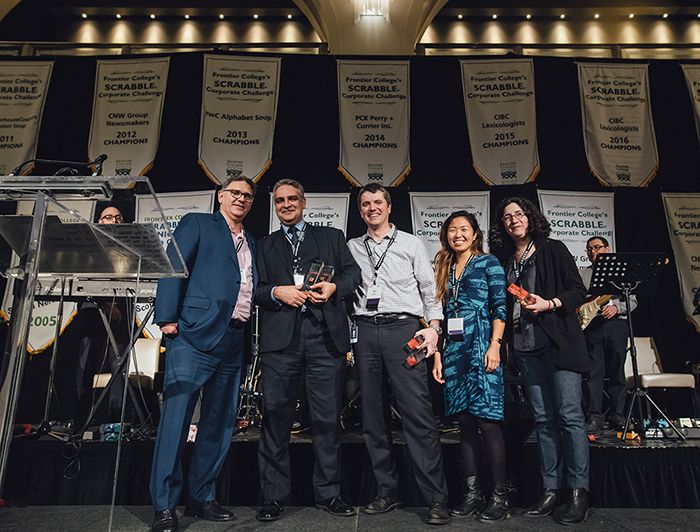 "We are proud to support literacy initiatives such as the Scrabble Corporate Challenge where industry and community come together to foster a competitive and engaging learning experience," said Jean Desgagne, President & CEO, TMX Global Solutions, Insights & Analytics Strategies, TMX Group.
This tournament, presented by TMX Group, attracts 200 senior executives from Canada's banks, investment, technology, accounting, and law firms for a one-night, no spellcheck Scrabble competition. Since 2005, it has raised an impressive $3.4 million for Frontier College!
CTV covered can be viewed at: https://toronto.ctvnews.ca/video?clipId=1342484
#ScrabbleCorporateChallenge / @FrontierCollege