Board of Directors and Corporate Governance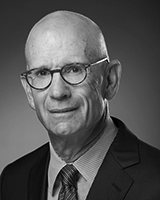 Charles Winograd
Senior Managing Partner, Elm Park Capital Management
Mr. Winograd served as the initial chair of the Maple Board. Mr. Winograd is Senior Managing Partner of Elm Park Capital Management, a mid-market lending limited partnership, and is also President of Winograd Capital Inc., an external consulting and private investment firm.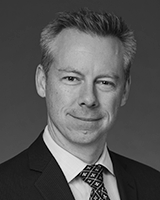 John McKenzie
Chief Executive Officer, TMX Group
John McKenzie is the Chief Executive Officer (CEO) of TMX Group. Mr. McKenzie is a member of the TMX Group Board of Directors and also a member of the Board of Directors of several TMX Group subsidiaries. Prior to his appointment as CEO on August 17, 2020, Mr. McKenzie served as TMX Group Chief Financial Officer and was responsible for corporate strategy, corporate development, investor relations and the financial management of the company as well as for the administrative oversight of TMX Group's Capital Formation business.

Luc Bertrand
Vice Chair, National Bank Financial Group
Mr. Bertrand is Vice Chair of National Bank Financial Group, a position he assumed in February 2011. From May 2008 until June 2009, Mr. Bertrand was Deputy Chief Executive Officer of TMX Group and was also President and Chief Executive Officer of Montréal Exchange Inc., a position which he held since March 2000.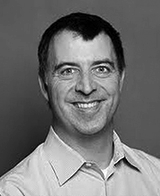 Nicolas Darveau-Garneau
Chief Strategist, Google Search
Nicolas Darveau-Garneau is Chief Strategist at Google Search. Prior to that, he was Director Sales at Google in charge of a $1.2 billion division. He started with Google as the Montreal Office Manager. Prior to Google, Mr. Darveau-Garneau was an Internet entrepreneur, consultant and investor. Since 1995, he has co-founded many Internet companies, including Imix.com, BigDeal and Liquor.com, a company for which he has been a director since its inception in 2008.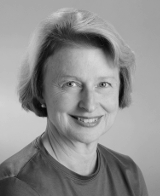 Marie Giguère
Corporate Director
Marie Giguère served as the Executive Vice-President, Legal Affairs and Secretariat of Caisse from to November 2010 until her retirement in June 2016. Ms. Giguère has extensive experience in commercial and corporate law, as well as mergers and acquisitions.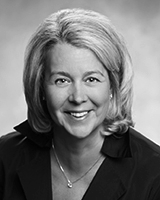 Martine Irman
Corporate Director
Ms. Irman served as the Senior Vice President, TD Bank Group and the Vice Chair, Head of Global Enterprise Banking, TD Securities until her retirement in 2019. Ms. Irman is a senior financial executive with over 25 years of treasury and securities experience.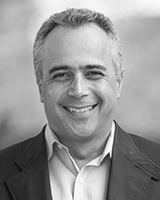 Moe Kermani
Managing Partner, Vanedge Capital
Moe Kermani is Managing Partner at Vanedge Capital, a Vancouver-based early-stage venture capital fund, where he focuses on investments in cloud computing, machine intelligence, analytics and cybersecurity. He serves on the Board of Directors of several private technology companies and has extensive experience in taking leading-edge technology products to market.

William (Bill) Linton
Corporate Director
Mr. Linton served as the Executive Vice President Finance and Chief Financial Officer of Rogers Communications from 2005 until his retirement in July 2012.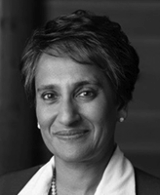 Audrey Mascarenhas
President and Chief Executive Officer, Questor Technology Inc.
Ms. Mascarenhas is President and CEO of Questor Technology Inc., a clean technology solutions firm that helps companies meet their emission reduction targets. She has over three decades of experience in the energy sector and has previously worked for Gulf Resources Canada. Ms. Mascarenhas is a member of the Schulich Industry Engineering Advisory Council and had chaired the Canadian federal government clean technology economic strategy table.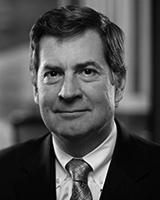 Kevin Sullivan
Corporate Director
Mr. Sullivan, the Deputy Chairman of GMP, has been chosen as the representative of the independent investment dealer community on the Maple Board.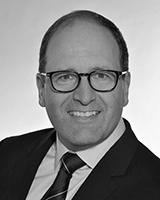 Claude Tessier
Chief Financial Officer, Alimentation Couche-Tard Inc.
Mr. Tessier is Chief Financial Officer at Alimentation Couche-Tard Inc., a position he has held since 2016. He was previously President of the IGA Operations Business Unit at Sobeys Inc. and worked in senior leadership positions at Fly Furniture, Provigo and Costco, including in CFO and Vice President roles. Mr. Tessier has also held management positions at Mallette International and PricewaterhouseCoopers (formerly Coopers & Lybrand).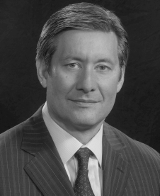 Eric Wetlaufer
Corporate Director
Mr. Wetlaufer is the former Senior Managing Director, Global Head of Public Market Investments of CPPIB. Mr. Wetlaufer has over 30 years of experience in investment management, and was responsible for leading CPPIB's Public Market Investments department which invests in all publicly traded assets and related derivatives.