Advancing Innovation Roundtable
Advancing Innovation Roundtable
Unlocking Growth Opportunities for Canada's Innovation Economy
TMX Group is proud to fund the work of the Advancing Innovation Roundtable, a 12-member independent working group comprised of senior leaders across Canada's financial services sector, including finance, investment and capital formation. Formed in October 2016, the private sector, investor-led Roundtable is focused on developing solutions to increase access to growth capital for Canadian innovation economy companies as they progress beyond the seed and startup stages.
In February 2017, the Advancing Innovation Roundtable published a comprehensive report containing recommendations, sourced from both public and private markets, on how to close the growth capital gap in Canada, currently estimated at $4 billion, and growing. The Roundtable recommendations are organized into three categories: 1) Institutional Capital, 2) Public Markets and 3) Ecosystem Foundations. Each recommendation is supported by specific, viable proposals that are actionable immediately.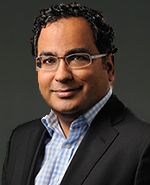 "The Roundtable recommendations are a call to action, primarily to the investment sector, to participate in the growth of Canada's innovation economy companies and to help close our growth capital gap. The recommendations spell out immediate actions to improve capital supply for growth stage companies."
— Salil Munjal, Chair, Advancing Innovation Roundtable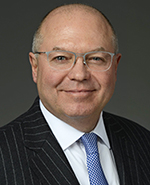 "TMX is proud to fund and participate in this landmark, private sector-led initiative focused on powering the development of Canada's innovation economy. The Roundtable's recommendations are directly aimed at unlocking vital growth capital for innovation firms with scale-up potential, creating improved conditions for their growth in both private and public markets, and strengthening the infrastructure needed to support the Canadian innovation ecosystem."
— Lou Eccleston, Chief Executive Officer, TMX Group
Video Gallery



Salil Munjal, Chairman, Advancing Innovation Roundtable and General Partner, Yaletown Partners

Michael Denham, President and Chief Executive Officer,
Business Development Bank of Canada

Lisa Porlier, Lead (Technology Sector) and Deputy Country Manager,
Russell Reynolds Associates

Salil Munjal , General Partner,
Yaletown Partners
Roundtable Member Biographies